Florida to Distribute 1M At-Home COVID Tests to Nursing Homes, Assisted Living Facilities
Florida Governor Ron DeSantis announced Thursday the state would send up to 1 million COVID-19 tests to nursing homes and assisted living facilities in a new initiative meant to protect the vulnerable population from the virus.
At a press conference in West Palm Beach, DeSantis and Florida Surgeon General Dr. Joseph Ladapo said these facilities are where the tests are most needed, and they discouraged healthy people from unnecessarily testing.
In a Click Orlando report, Ladapo said new guidelines will soon be published recommending people to only get tested after experiencing symptoms.
"Our view on testing is if you are just young and healthy, you don't need to be running out and getting tested every day," DeSantis said.
DeSantis called testing in healthy, asymptomatic people "very low value testing," according to Click Orlando.
However, DeSantis also said the state will not actively stop asymptomatic people who want to get tested.
"It's a free state, but it's not something that's recommended," he said. "It's not something that's going to provide much of a value for you."
Ladapo called it a "sensible public health" measure to make sure people at the highest level of risk have access to a test, adding that at the "federal level," there are many "insensible, you know, wasteful, harmful, ridiculous policies for public health" that the state is not going to follow.
Kevin Guthrie, director of the Florida Division of Emergency Management, said the tests will start being sent out to the nursing homes and assisted living facilities Thursday, with them ideally receiving the tests by the weekend, Click Orlando reported.
Guthrie also added that about 800,000 test kits expired in Florida at the end of December. He said that even after a three-month extension on the Abbott rapid test kits, there was not enough demand for them.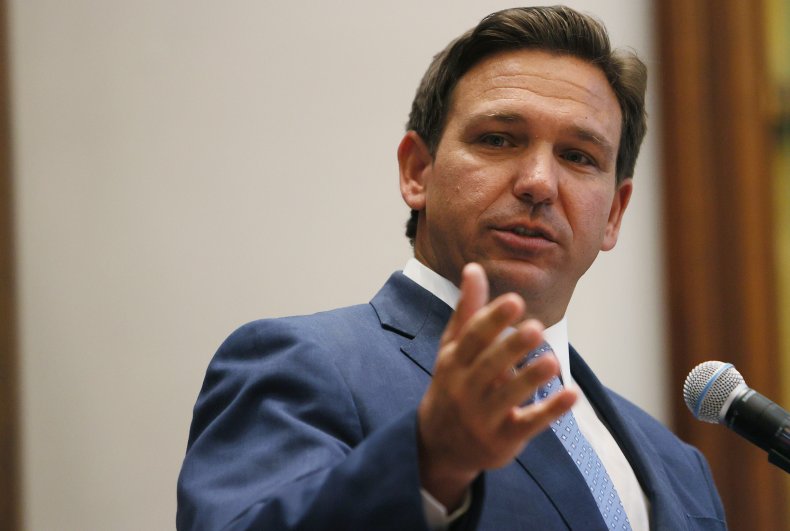 The governor said the number of people who end up on ventilators due to the Omicron variant is much lower than during the summer surge of the Delta variant. He said the most severely ill patients in hospitals still tend to be suffering from the Delta variant.
On Wednesday, the state reported nearly 60,000 new cases of COVID-19 to the Centers for Disease Control and Prevention. Last week, Florida broke several records for the number of cases reported in a single day since the pandemic began in March 2020, reaching nearly 76,000 new cases on New Year's Eve.
The Associated Press contributed to this report.