Florida Doctor Accused of Using His Office to Run a Million-dollar Pill Mill
A Miami doctor is accused of running a million-dollar pill mill from his Cutler Bay, Florida, pain management clinic. Dr. Armando Falcon and two of his office managers were arrested by federal and local police on Tuesday and charged with operating a pill mill.
Agents with the Drug Enforcement Administration's (DEA) Miami office, along with Florida Attorney General Pam Bondi and Miami-Dade Police, arrested Falcon and office managers Claudia Centeno and Reveka Karagianni during a joint operation on Tuesday. Officials said Falcon used the Pain Center of Cutler Bay, which he owned and ran, as a cover to sell large quantities of oxycodone, the Miami Herald reported.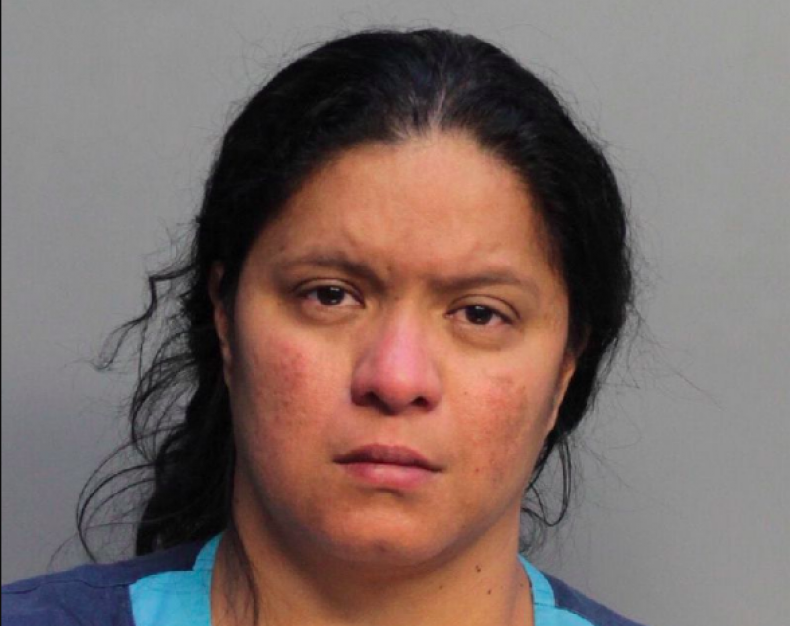 A "pill mill" is a term investigators use to describe a doctor, clinic or pharmacy that prescribes powerful painkillers in inappropriate ways, according to CBS News.
The attorney general said that an investigation found the doctor met with patients for less than two minutes before he wrote prescriptions for about 150 30 mg oxycodone pills. In a statement, Bondi said Falcon saw between 20 to 25 patients daily and only accepted cash payments for the pills.
Falcon reportedly pocketed more than a million dollars a year, which he used to buy beach apartments, boats, expensive cars and houses, the attorney general said.
The investigation also alleged that Centeno and Karagianni printed prescriptions for large quantities of prescription painkillers before Falcon reached the office to expedite the process.
Falcon, Centeno and Karagianni were each charged with racketeering, conspiracy to commit racketeering, trafficking oxycodone, money laundering, continuing a criminal enterprise and structuring transactions to evade reporting.
As of Wednesday afternoon, Centeno remained at the Turner Guilford Knight Correctional Center in Miami, Florida. According to jail records, she is being held on $90,000 bond. Falcon and Karagianni do not appear to be in custody, jail records show.
The DEA conducted 16 undercover visits to the pain management clinic during the investigation, Bondi said in her statement. Miami-Dade Police assisted during the investigation and with the arrests.
"Anyone contributing to this deadly epidemic will be held accountable, and today we are doing so," Bondi wrote on Twitter on Tuesday.
According to the CDC, Florida led the country in the number of drug overdose deaths in 2016, with 4,728 deaths reported that year. Florida has seen a rise in the number of opioid-related overdose deaths, particularly those involving synthetic opioids, the National Institute on Drug Abuse states.
Falcon is listed as a general practice and internal medicine physician on WebMD, the Miami Herald reported. He is listed as having affiliations with Coral Gables Hospital and University of Miami Hospital.