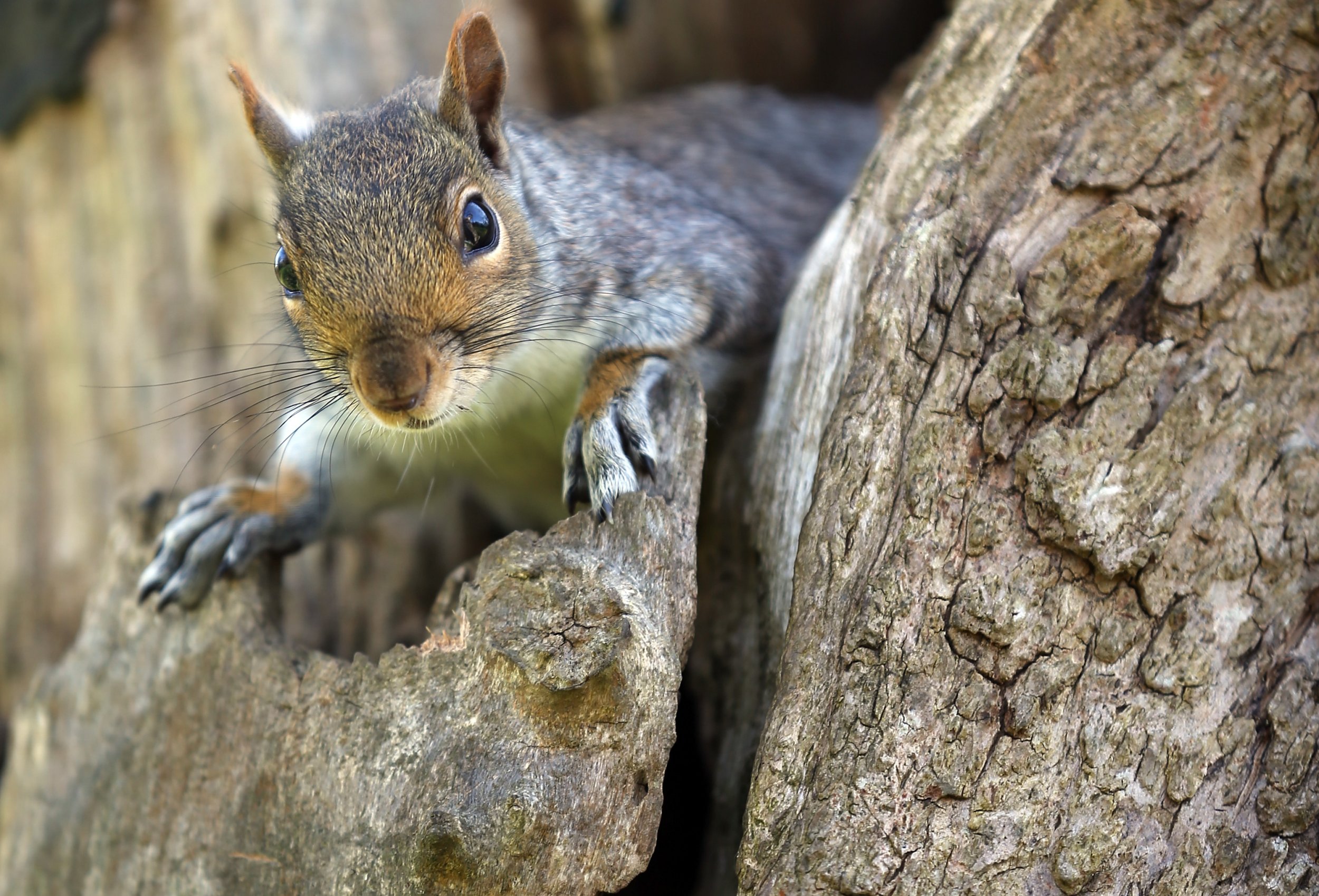 Florida men are famous for committing weird crimes and taking crazy drugs, but one has gone viral with a much simpler plan: keeping his squirrel.
Ryan Boylan, a 40-year-old who lives in Clearwater Beach, has been clashing with the property managers at his condo recently after they told him he had to give up his emotional support squirrel or face eviction. They argue Boylan is violating the terms of his lease by keeping an exotic animal, but Boylan insists he needs the critter to help him recover from post-traumatic stress disorder, according to WFLA.
"Oh my God, I can't imagine not being around her," he told the outlet.
Boylan saved the squirrel, named Brutis, as Hurricane Matthew traveled up the coast of the Sunshine State last year. He even has a doctor's note in which his physician explains he has trouble with certain situations and prescribes an emotional support animal—not specifically a squirrel—"to help alleviate these challenges and enhance his day-to-day functionality."
The property managers found out about Brutis earlier this year, when a dog chased the squirrel up a tree. Boylan has linked up with the local Office of Human Rights to attempt to fight the condo's board, which says he's intentionally flaunting the rules, according to the Tampa Bay Times.
Florida law defines "service animal" as one that's "trained to do work or perform tasks for an individual with a disability, including a physical, sensory, psychiatric, intellectual or other mental disability." But other parts of the law—including sections about bringing service animals to public areas and guaranteeing people with disabilities equal rights—limit the coverage to miniature horses and dogs.
That doesn't stop people like Boylan from finding and training their own service animals. In August 2016, a service monkey caused problems when it briefly got loose on a flight en route from Ohio to Las Vegas. This past March, PigeonRescue.org featured the emotional support pigeon Miu, who helped a college student with her depression and anxiety.
As with Boylan's condo owners, not everyone is a fan. Just recall former New York City Mayor Rudy Giuliani's hatred of ferrets, which he banned as pets in the city in 1999. When a ferret fan confronted Giuliani on a radio show, the lawmaker said he was "deranged," adding that "this excessive concern with little weasels is a sickness."
Makes you wonder whether Giuliani would support Brutis and Boylan.