Who Is Eric Scott Branch? Florida to Execute Man Convicted of College Student's 1993 Rape, Murder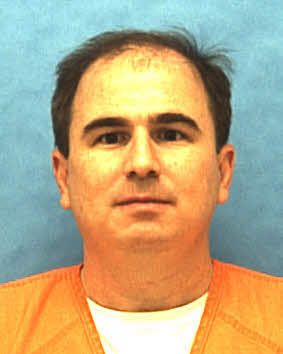 The state of Florida was expected to execute a man convicted of the 1993 rape and murder of a college student. Eric Scott Branch was set to be put to death by lethal injection Thursday evening at Florida State Prison.
Branch, now 47, was charged with the rape and killing of Susan Morris, a 21-year-old television production student the University of West Florida. Branch carried out the crime in an attempt to steal her car, according to evidence put forth in the case.
Morris' body was later found in a shallow grave near a nature trail, according to the Associated Press.
Branch appealed his execution on the grounds that the death penalty recommendation was not unanimous, which was later ruled unconstitutional. He also argued that 24 years on death row was "cruel and unusual" punishment. The Florida Supreme Court, however, denied his appeal in January, ruling that the new system does not retroactively apply to Branch's case.
"She had been beaten, stomped, sexually assaulted and strangled," Florida Supreme Court justices wrote in a denial of one of Branch's appeals, according to the Orlando Sentinel. "She bore numerous bruises and lacerations, both eyes were swollen shut."
Prior to Morris' death, Branch was also convicted of sexually assaulting and beating a 14-year-old girl in 1991. He was released mistakenly from Vanderburg County Community Correction Complex days before Morris was killed, according to WEVV-TV.
Florida Governor Rick Scott signed Branch's death warrant in January.
"No one will ever bring our Susan Morris back, but someone, her murderer, will pay the price," said UWF President Emeritus Judy Bense after Scott signed the warrant, according to WEAR-TV. "Most of the faculty have gone on so I sent them all notices and they were really glad to get this closure."
Branch has not spoken to the media regarding his impending execution, though he has argued against it through court documents, according to the Pensacola News Journal. He will also be allowed to make a statement prior to his execution Thursday.
There is the potential for Branch's death to be delayed, pending a last minute stay of execution. A total of 95 inmates have been put to death in Florida since the reinstatement of the death penalty in 1976, according to the Florida Department of Corrections.