A Florida family were shaken up after an SUV crashed through their fence and skimmed all the way across the pool in their backyard.
Carlos Lago and his family have spent a lot of time enjoying the pool at their home in Country Walk in Miami-Dade County amid the coronavirus lockdown—but on Friday, the cloudy weather had kept him and his children inside, WPLG reported.
They heard a sound that Lago said sounded like "a big explosion" that morning and then he discovered the damage to his yard. But it wasn't until he watched the surveillance footage that he realized exactly what had happened.
A Toyota Rav-4 went off the road and was traveling at such high speed that it flew across the Lago family's pool before destroying two fences and coming to a stop on the street nearby.
Following the crash, the pool is seen overflowing with bits of fencing and other debris scattered across the yard.
"She went straight through all my yard, you know," Lago told the station.
Erika Benitez, a spokesperson for Miami-Dade Fire and Rescue, told Newsweek that fire crews responded to the incident just before 1 p.m. on Friday.
"Upon arrival, fire crews observed that a driver of a SUV had lost control of the vehicle following a medical emergency, causing the vehicle to cross through someone's pool and property," she said. The woman in the SUV was taken to a local hospital, Benitez said.
Lago said he is terrified of how much worse the incident could have been if his 11-year-old daughter Sabrina and two-year-old son had been in the vicinity.
"We would be outside in the pool, like, spending time in the pool," he told WPLG. "This is what scares me the most."
Sabrina Lago, who enjoys swimming and performing gymnastics in the backyard, told the station that her "heart dropped" when she heard the crash. "I was scared for my life," she said.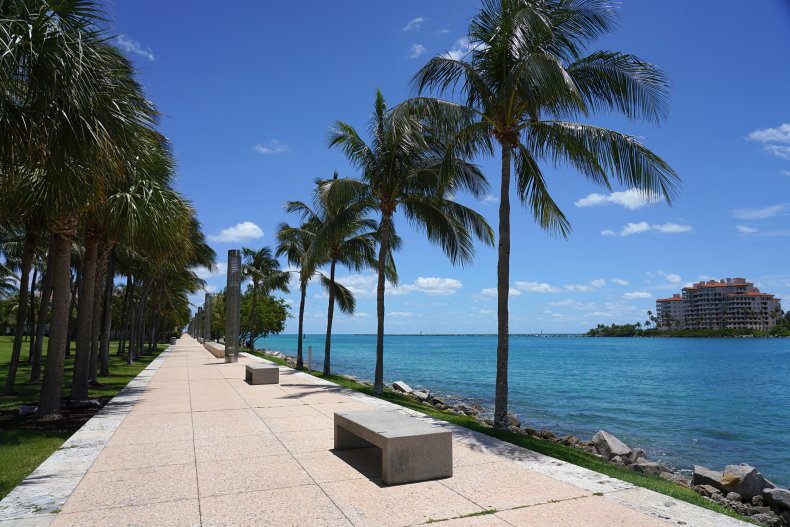 She added: "Thank god my family is okay. I never thought this could happen. I'm just so thankful to have my family with me."
Just two hours before the SUV came crashing through his fence, two maintenance workers had been working on the pool, Carlos Lago added.
He added that it isn't the first time a speeding car has come off veering off Southwest 136th street. His neighbor has experienced it seven times, he said.
Lago called for the mayor and officials to extend the safety barrier along the street before someone is killed.
This infographic, provided by Statista, shows the spread of COVID-19 cases in the U.S. as of May 18.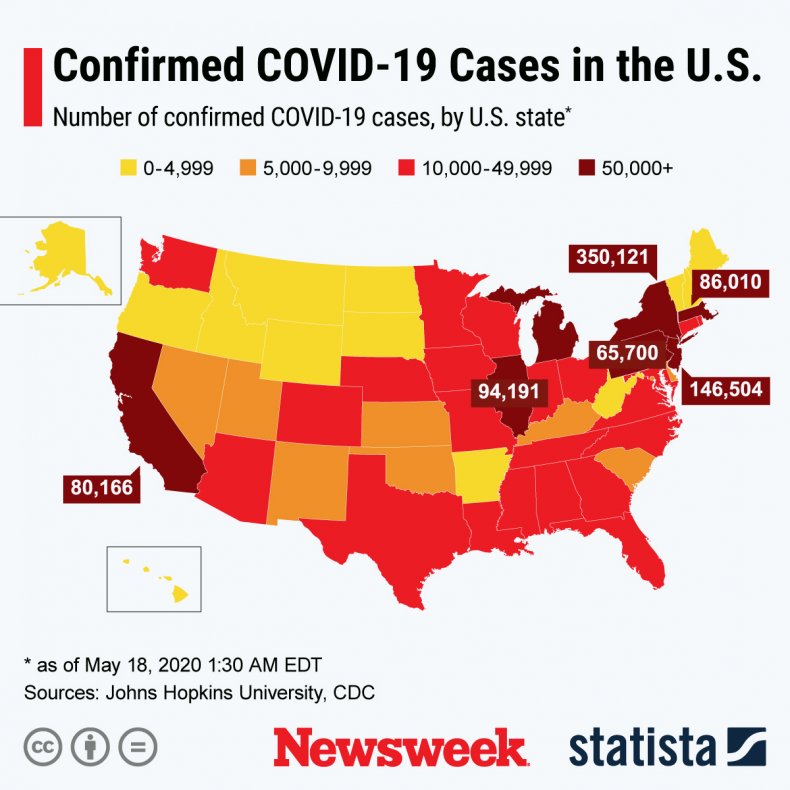 This article has been updated with comments from Miami-Dade Fire and Rescue.