Florida Family Wants Uber To Change Company Policy After Their 12-Year-Old Takes Service To Her Suicide Location
A Florida family is calling for Uber to enact changes to company policy after their 12-year-old daughter allegedly used the ride-share service to order a ride and be driven to the parking garage where she jumped to her death.
Benita "BB" Diamond died on January 10 after she downloaded the Uber app on her mother's phone and ordered a ride from a vacant lot near her family's home. According to her family, Diamond created the Uber account several days prior and used a gift card she had been given for Christmas to pay for the ride.
Her parents, Ronald Diamond and Lisha Chen, said in a Thursday press conference that Benita Diamond had never used a ride-share service before and that if Uber had followed company policy, their daughter would still be alive.
"That day if the Uber driver had done his job right we would have seen the red flag, because I always knew where my daughter was," Chen said, according to The Orlando Sentinel.
Uber's company policy requires that an adult must accompany anyone under 18 who uses the service. If a driver suspects a rider is under 18, they are supposed to request that the individual show identification in order to check their date of birth.
"As a driver-partner, you should decline the ride request if you believe the person requesting the ride is under 18. When picking up riders, if you feel they are underage, you may request they provide a driver's license or ID card for confirmation. If a rider is underage, please do not start the trip or allow them to ride," Uber's website says.
Additionally, the company requires all who register for an account to be at least 18. It is unclear if Diamond registered for an account using a fake birthday or by using information from another individual.

However, Chen said that the driver who picked their daughter up did not question her age or why she was going to downtown Orlando in the middle of the night.
"The Uber driver, who did not follow the policy at all, did not ask any question about her age, did not question why she was by herself, did not question the drop-off destination which is downtown on a corner of the street. There is no school there. And she had a backpack," Chen said.
Chen added that their family had no idea Diamond was considering suicide.
"She was a child, 12 years old. Her brain, her mind was not developed 100 percent," Chen said. "She may have been going through a tough time, but because she did not share her thoughts, and she did not seek help, we could not help her, because we didn't know."
According to the Sentinel, Ronald Diamond said his daughter left behind a letter, composed on her phone and left on a Google Drive. The letter details how easy it was for Benita to get an Uber.
"We were good parents.We will always look in the mirror a little bit, wondering what did we do wrong – that is something that is natural with something like this. And we're willing to look in the mirror every day and face blame where we think we might deserve it," he said. "But I tell you what – Uber picked up my daughter."
"Uber took my daughter past the point of no return. Nobody else did. We didn't. Lisha didn't. None of our family. Not you guys. Nobody. Uber took my daughter past the point of no return," Ronald Diamond added.
In the press conference, the family said they are not looking to sue Uber over their daughter's death, but instead want the company to change policies so that other families don't have the same experience. They also want other ride-share companies to enforce or enact their policies about minors obtaining unaccompanied rides.
"This will happen to another child or teenager if I don't do anything right now, if I don't make sure Uber, or Lyft or any share-ride company enforces their policy. They have a policy in place, but if they don't enforce it, it's useless," Chen said.
When contacted by Fox 35 News, Uber said that Benita Diamond's death had not been reported to the company in the last six months, but that an investigation is underway and appropriate action will be taken when it is complete. Reports of an underage rider could result in the driver and the account holder losing access to the service, the company said.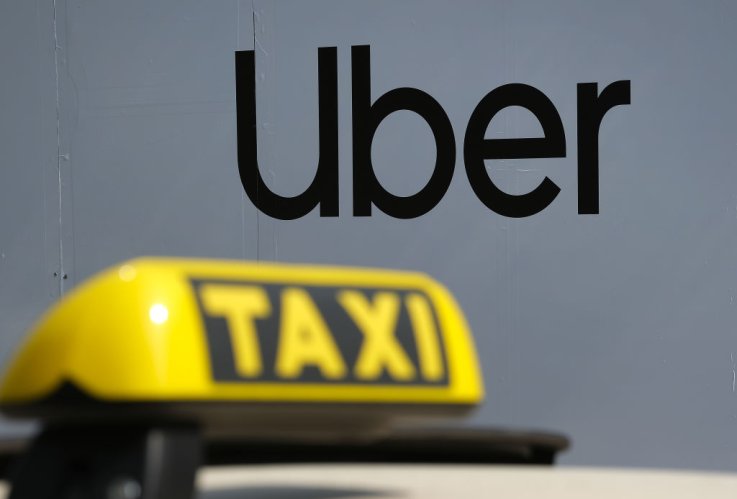 Florida Family Wants Uber To Change Company Policy After Their 12-Year-Old Takes Service To Her Suicide Location | News