Florida Father Accused of Forcing 4-year-old Daughter to Drink Bleach Mixed With Flavor Packet
Police have released bodycam footage showing the moment they arrested a father accused of trying to force his 4-year-old daughter to drink bleach. Police say he also tried to suffocate the child.
Michael Dublin, 28, was arrested on suspicion of attempted first-degree murder and aggravated child abuse following a May incident in the Tangelo Park area of Orlando, Florida.
The Orange County Sheriff's Office said Dublin pinned his daughter to the ground and tried to make her drink bleach from a water bottle. The suspect allegedly put flavoring in the bleach before trying to force her to drink it.
Bodycam footage released by the department shows Dublin calmly speaking to officers as they approach him, while people can be heard screaming in the background. When an officer asks Dublin what happened to a little girl who had stopped breathing, Dublin replies: "She good."
According to an affidavit seen by Fox 35, the officer noted Dublin "did not appear to have any remorse," and was more concerned about being arrested than what he was accused of doing to his daughter.
The bodycam footage also shows officers interviewing one of the suspect's young cousins.
"He [Dublin] put bleach and a flavor packet in there, he shake it up, and let her drink it. Put it in her mouth, she's holding it, he put a pillow over her head, and then started suffocating her, and then she swallowed it," the child said.
"I heard her screaming 'Help me! Help me!' We were in the backroom, and he said 'Get out of here! It's none of your business.'"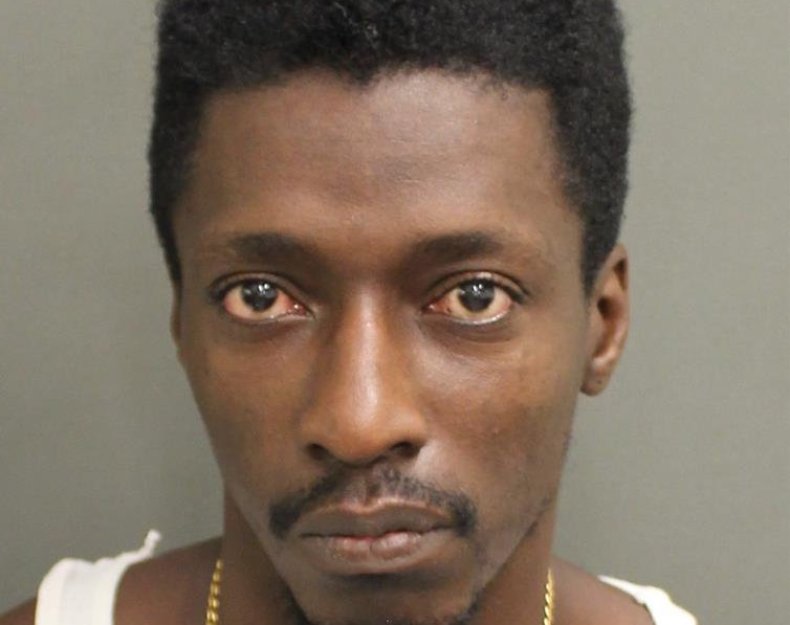 The family said they managed to pull the girl away from Dublin and perform CPR on her outside until she started breathing again.
The family said Dublin is bipolar and schizophrenic, according to WESH Orlando. Court records show that Dublin was previously committed to a mental health hospital, but his mother said he was off his medication for schizophrenia.
The family also believe the incident with the bleach was sparked by a conversation Dublin had with the girl's mother earlier that day. The child's mother told police that the pair had a phone call in which she told the 28-year-old that she did not want to get back together with him.
Dublin did not have custody of the girl at the time of the alleged attack. Police said the suspect has several previous criminal convictions, including battery, theft and drug charges.
Florida Father Accused of Forcing 4-year-old Daughter to Drink Bleach Mixed With Flavor Packet | News