Florida Firefighter Put Secret Cameras in Female Roommate's Bathroom and Bedroom, Made Her Feel Like She Was Being Watched, Charges Say
A Florida firefighter allegedly hooked up cameras in his female roommate's bedroom and bathroom to record her secretly—and police fear she may not be the only victim as they continue their investigation.
Seminole County Sheriff's Office charged Steven R. Brandenberger, 38, with eavesdropping illegal interception of oral communication and sex offense video voyeurism of a victim over 19 years of age, according to Click Orlando.
"This suspect used his considerable technical expertise to break the law again and again by violating this victim's privacy," Bob Kealing, a public information officer with Seminole County Sheriff's Office, told Newsweek.
"We're also concerned she may not be the only one victimized. The investigation is open and we are still going through evidence we've gathered."
The alleged victim has rented a room since 2013 in the Oviedo home of Brandenberger, who worked with Orange County Fire and Rescue but has been relieved of his duties until the outcome of a hearing. She told police Brandenberger also works installing home theater systems.
A friend of her's reportedly discovered a hidden camera in the vent of a bathroom, leading to the victim finding another in her bedroom, both with mics. She told police she is worried because her nieces, aged 14 and three, had stayed at the property for several days.
Brandenberger, who had a computer setup described as a "hacker's closet," allegedly knew of intimate details of the victim's conversations, Click Orlando reported, leaving the victim feeling like she was being watched. When she asked if he had her room bugged, he denied it.
As the victim was packing up to leave the property, Brandenberger and his mother, who owns the home, asked her why, the Orlando Sentinel reported.
The woman explained that she found the cameras. Brandenberger claimed to his mother, a retired law enforcement officer, that the devices were "just sensors," according to the affidavit.
But Brandenberger's mother "believes the cameras were wired into the home's security system that he monitors, as the cords went up to the attic," Deputy Kimberly Moore wrote in the affidavit, the Sentinel reported.
Police also allegedly found video of Brandenberger having sex with another woman, apparently unaware she was being recorded.
At a hearing on Tuesday, a judge ordered Brandenberger to wear a GPS monitor and denied him access to the internet while the case progresses.
"The charges brought forth against Brandenberger are in direct contrast to the core mission and values of the Orange County Fire Rescue Department. An administrative hearing will be scheduled to review the circumstances of his arrest and determine his immediate employment status with the department," officials with the fire department said in a statement, WFTV reported.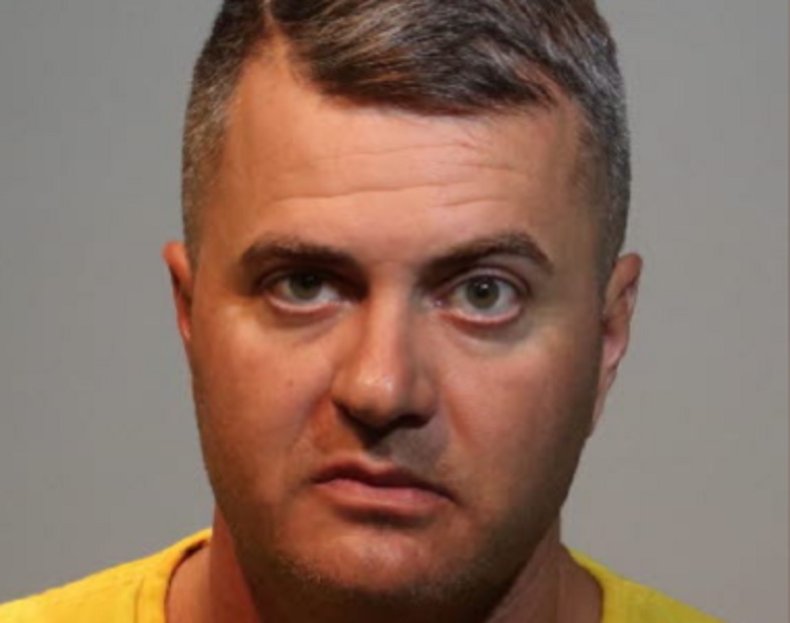 This article was updated to include comments by Bob Kealing.