Tornado Watches, Warnings Issued for Counties in Florida, Georgia Friday Morning
Friday morning's commute was complicated for those who had to worry about tornadoes slowing them down. In several Florida and Georgia counties, tornado watches or tornado warnings had been issued. Understanding the timing, and severity, of these National Weather Service announcements can be a matter of life and death.
The details on the latest warnings and watches can be found on the NWS website and the NWS tornado Twitter account online. People in the area should also pay attention to local broadcasts and any warnings from local officials.
People should also know the difference between a tornado warning and a tornado watch, because one poses a more imminent threat than the other. A warning means a tornado was either spotted in the area or on radar—the danger is imminent and people should immediately seek shelter. A watch means the conditions are right for a tornado, and one is possible, so people should be prepared to follow their emergency plans.
Most of the warnings ended by 9 a.m. EDT, with two that continued until 9:45 a.m. in southeastern Grady and southwestern Thomas counties in Georgia. The watches, which are less severe than a warning, were still in effect until 11 a.m.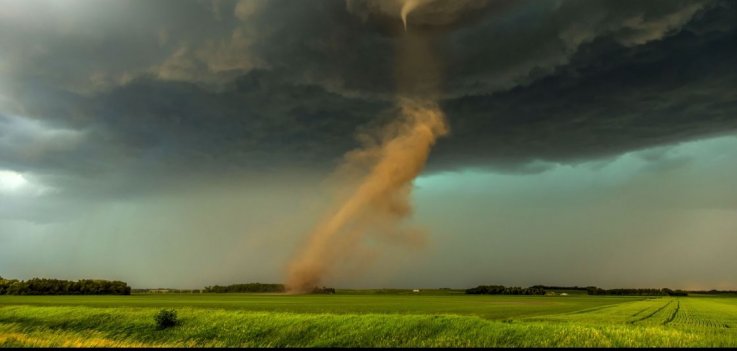 When the National Weather Service originally issued the tornado watches, they were to end at 9 a.m. but were later changed to last until 11 a.m. Major parts of the Florida Panhandle were included in the list of counties and cities included in the watch.
In addition to the land watches, watches were also issued for the coastal waters, according to the NWS. "Apalachee Bay or Coastal Waters from Keaton Beach to Ochlockonee River, Florida, out to 20 nautical miles, Coastal Waters from Ochlockonee River to Apalachicola, Florida, out to 20 nautical miles and Coastal Waters from Suwannee River to Keaton Beach, Florida, out 20 nautical miles," stated the NWS alert.
Additionally, several other Florida counties had land watches in effect, including Dixie, Franklin, Gadsden, Jefferson, Lafayette, Leon, Liberty, Madison, Taylor and Wakulla, all in the Big Bend region.
In Georgia, 23 counties were also part of the watch. The NWS separted them according to whether they were in south-central or southwest Georgia. In south-central Georgia, the watch included Ben Hill, Berrien, Brooks, Colquitt, Cook, Irwin, Lanier, Lowndes, Thomas, Tift, Turner and Worth. In southwest Georgia, the counties were Baker, Calhoun, Decatur, Dougherty, Grady, Lee, Miller, Mitchell, Randolph, Seminole and Terrell.
Tornado Watches, Warnings Issued for Counties in Florida, Georgia Friday Morning | U.S.