University Says Florida GOP Candidate Faked College Degree She Posed With in a Picture
An Ohio University claims a Republican candidate lied about graduating from their school and faked her college marketing diploma.
In her campaign website bio, Melissa Howard—a 46-year-old Florida business owner who is running for the Republican primary in the Florida House of Representatives' 73rd District—said she was born in a blue collar town in "Middle America" and was the "first in her family to attend college."
FLA News Online first reported that Howard lied to her supporters about earning a college degree, however, later corrected their story after the candidate posted a photo of herself smiling next to her diploma and claimed she flew back to Ohio to prove the report wrong.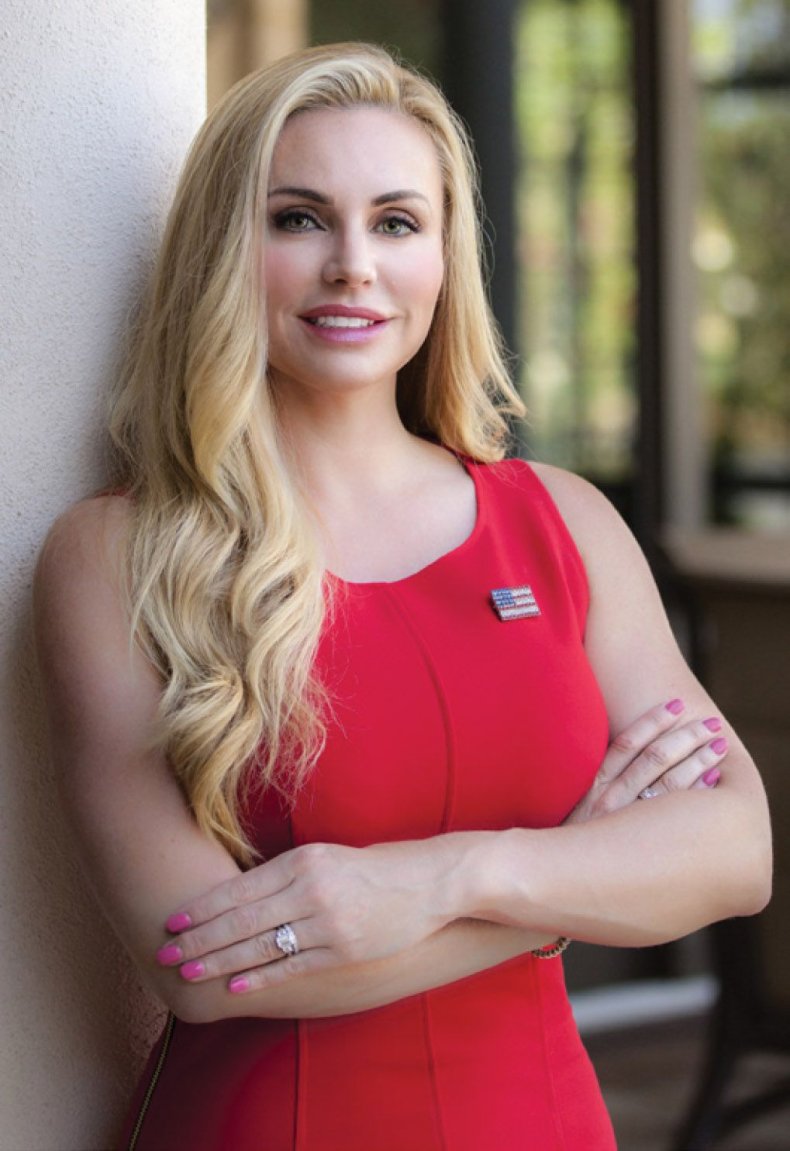 But following the incident, Miami University's General Counsel Robin Parker confirmed the news sites original scoop that the degree was fake.
In an email statement, the university revealed that Howard's account of when she supposedly graduated, what major she studied and what degree she held did not match theirs.
Howard claims that she graduated in 1996 from Miami University in Ohio with a Bachelor of Science degree in Marketing, however, Parker said they did not offer that specific degree and confirmed she did attend between 1990 and 1994 but failed to graduate.
Parker revealed that if Howard did graduate with her retailing major, she would have gained a Bachelor of Science degree in Family and Consumer Sciences.
"The picture of the diploma shows that Melissa Marie Fox received a Bachelor of Science in Marketing degree from Miami University on December 20, 1996," the statement said. "The picture of the diploma that was posted on the HowardforHouse73 Facebook page does not appear to be an accurate Miami University diploma."
"Miami University's degree for Marketing majors then, as it is now, was a Bachelor of Science in Business."
Following the bizarre incident, Anthony Pedicini, Howard's campaign consultant, said that her husband had suffered a "cardiac event" on Friday night and "won't be responding to allegations and fake news until he fully recovers."
"[She is] focused on him right now… that's all I got for you right now," he said, adding that Howard was not concerned with "fake news."
Howard's photo, posted to social media, showing her and her mother posing in front of her degree has also since been deleted from Facebook, along with her Twitter account.
Prior to the university's statement, Howard condemned the allegations as "lies" peddled by her GOP primary opponent Tommy Gregory to smear her campaign.
Howard did not immediately respond to Newsweek's request for comment.
Update: Her opponent, Gregory, told reporters on Sunday that "voters deserve nothing less than truth and integrity from their elected officials."
"Unfortunately, it seems that Melissa Howard has failed that test," he said.