Florida Gov. DeSantis May Reopen Nursing Homes to Visitors as COVID Cases Soar
Florida Governor Ron DeSantis is considering reopening nursing homes to visitors as the state continues to grapple with a surge of COVID-19 cases.
DeSantis held a roundtable discussion on challenges facing nursing homes and other long-term care facilities amid the pandemic in Jacksonville on Tuesday. Facilities were closed to visitors over concerns that the virus could easily spread and infect vulnerable residents in mid-March.
The governor lamented that "four and a half months is a long time" and said he was considering allowing some to visit facilities despite the virus being far more widespread in the state than it was when the policy was implemented.
"I think that if you have a way forward, I think that would put a lot of people at ease, knowing that there's a light at the end of the tunnel," DeSantis said. "What could we definitely do right now? One of the things I think we can do is any family member who has COVID antibodies should be allowed to go visit the facilities."
"I mean if you test positive for that we know that that confers a certain level of immunity," he added. "Most people think about six months at a minimum."
Scientists have not determined the degree to which those who test positive for coronavirus antibodies may be immune to COVID-19. Although most agree that the antibodies do provide at least some immunity, there is no consensus that a positive antibody test indicates a person is immune for six months.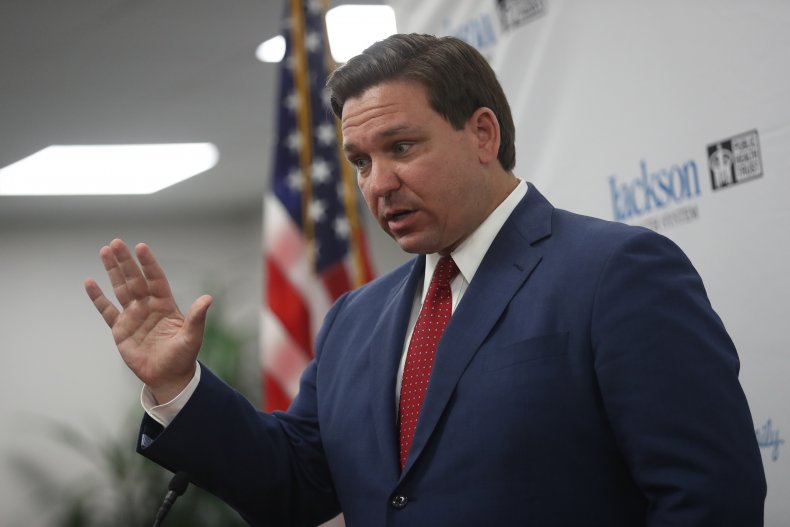 Concerns have also been raised over the accuracy of antibody tests. Many versions are available and different tests are believed to provide different levels of accuracy. Some may even detect antibodies for other coronaviruses, which cause illnesses similar to a common cold rather than COVID-19, leading people who test positive to falsely believe they are immune to the virus.
In addition, antibodies are not the only indicator of immunity. White blood cells known as T-cells could also play a crucial role. While scientists do agree that some period of immunity is nearly certain for those who have recovered from the virus, they are not certain that a positive antibody test, if it is accurate, proves immunity.
It is not clear whether a plan is in place to begin allowing those who test positive for antibodies to visit care facilities in Florida, or when such a plan would be put in place. The governor stressed that beginning to allow such visits would attempt to address damage caused by residents being unable to visit loved ones during the pandemic.
"We've got to figure out some way to not only protect folks from the virus, but also address some of the serious emotional damage that has been done by our countermeasures to the virus," DeSantis said.
There were 5,446 new cases of the virus reported in Florida on Tuesday, with total cases since the pandemic began numbering 497,330. An additional 245 deaths were also added to an overall tally of 7,402.
Of those residing in long-term care facilities, 5,803 residents out of 139,637 tested positive on Tuesday. Positive test results have more than doubled among residents over the past month. There were also 5,879 staff who tested positive, down somewhat from a peak of 7,298 on July 23.
Newsweek reached out to the office of DeSantis for comment.