Florida Gov. Threatens Licenses of Businesses That Ignore Social Distancing
In a Tuesday news conference, Florida Republican Governor Ron DeSantis threatened to revoke the alcohol licenses of bars and restaurants that fail to follow mandatory social distancing measures meant to slow the spread of COVID-19.
His comments came one day after 13 employees and 28 patrons of The Knight's Pub in Orlando tested positive for COVID-19. A state inspector found the business wasn't enforcing social distancing measures and suspended its alcohol license.
Since June 9, Florida has averaged 33 coronavirus-related deaths each day. The number of newly confirmed coronavirus cases has spiked to nearly 3,000 to 4,000 each day since June 18. As of June 23, Florida ranks seventh among U.S. with the highest number of confirmed coronavirus cases.
DeSantis said that Halsey Beshears, Secretary of the Department of Business and Professional Regulation, would be "the grim reaper for business licenses" as her offices check companies for compliance.
"If you go in and it's just like mayhem, like Dance Party USA, and it's packed to the rafters, that's just cut and dry, and that's not just an innocent mistake—no tolerance for that. Just suspend the license and then we'll move on," DeSantis said. "And then, people will hopefully get the message that these guidelines are in place for a reason."
A spokesperson with Florida's Department of Business and Professional Regulation told Newsweek that inspectors and law enforcement agents "are maintaining an enhanced, daily field presence in licensed establishments and will conduct both routine and complaint-based inspections on a schedule that includes weekdays and weekends."
Emergency suspension orders given to non-compliant businesses are judicially reviewable and can be lifted if the agency determines that the location no longer represents a threat to public health.
Newsweek reached out to The Knight's Pub for further information. This story will be updated with any response.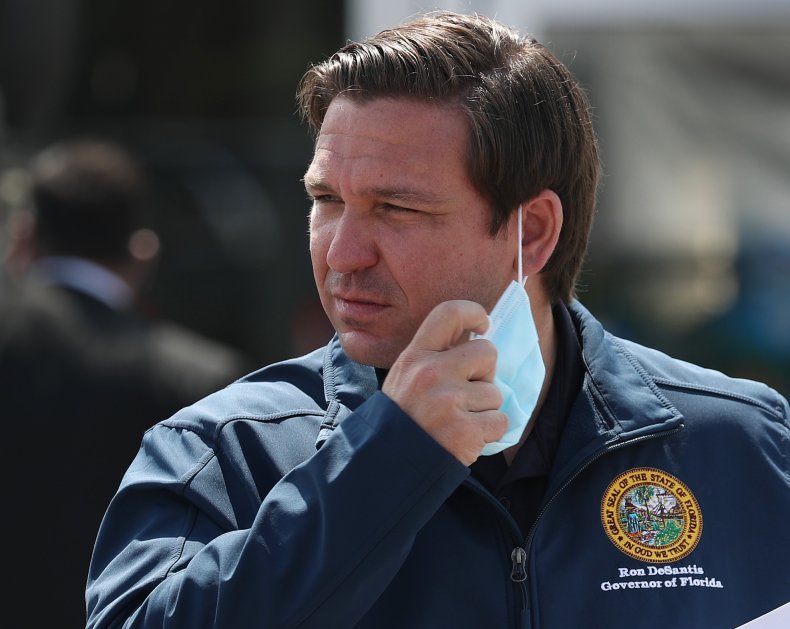 Florida began the second phase of its reopening on June 5, allowing bars, taverns and pubs to operate at 50 percent capacity in all but three counties: Miami-Dade, Broward and Palm Beach. Local officials in those three counties issued their own reopening timelines.
Florida's reopening plan requires all businesses whose employees have close-contact interactions with customers to use facemasks. Additionally, all businesses must provide easily accessible hand sanitizing or handwashing stations to customers and staff, check employees for COVID-19 symptoms, regularly disinfect any high-use areas and to seat customers six feet apart from one another while discouraging groups of 10 or more.
Mary Jo Trepka, an epidemiologist with Florida International University, told the Herald that the risk of contracting COVID-19 increases whenever someone is within six feet of another person for more than 15 minutes.
"People should be very cautious about going to places where there's other people, especially if they're gonna be within six feet of them and for a prolonged period of time," she said.
In early June, DeSantis attributed the state's rising case numbers to an increase in testing and reiterated his belief that state can continue to safely reopen in an effort to help its citizens and economy.