Watch: Florida Governor Candidate 'Builds the Wall' Out of Blocks With Toddler Daughter in Pro-Trump Campaign Ad
Florida Representative and gubernatorial candidate Ron DeSantis released a campaign advertisement Monday to prove himself as a "pitbull Trump defender."
In the video, DeSantis is shown playing "build the wall" with his young daughter, reading The Art of the Deal to his infant son, teaching his daughter to say "Make America Great Again" and repeating "big league," a Trump catchphrase to one of his infant children.
"Everyone knows my husband Ron DeSantis is endorsed by President Trump," says DeSantis's wife, Casey DeSantis, at the start of the advertisement. "But he's also an amazing dad. Ron loves playing with the kids," before showing him building a wall out of blocks.
DeSantis will face off against state Agriculture Commissioner Adam Putnam in the Republican primary next month, but currently leads the field by about 12 points. The two are fighting to replace current Governor Rick Scott, who is relinquishing his seat to run for Senate.
"Congressman Ron DeSantis is a brilliant young leader, Yale and then Harvard Law, who would make a GREAT Governor of Florida," wrote Trump on Twitter last year. "He loves our Country and is a true FIGHTER!"
In December, DeSantis rode on Air Force One with President Trump to a rally in Pensacola where the president endorsed Alabama Senate loser Roy Moore. On the flight, Trump reportedly told DeSantis: "You're my guy."
DeSantis said he plans to run the 30-second advertisement across Florida starting Tuesday, the same day that Trump is set to fly out to Florida and appear at a rally supporting the Congressman in Tampa.
The advertisement takes a humorous tone, but sends a clear message: DeSantis is running on the Trump platform.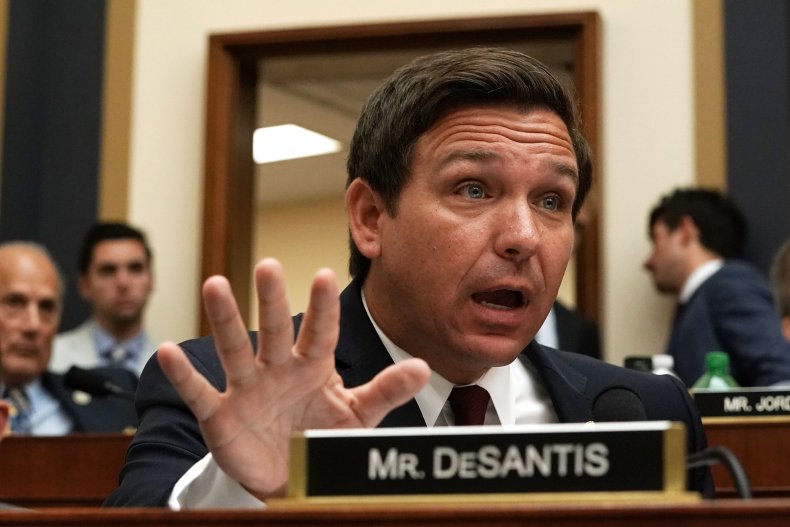 Republicans are facing a tough divide in November, with some traditional conservatives eschewing the president's policy decisions and other Republicans pledging themselves to the party leader. "It's Trump's party now. If you criticize the president, you will face the wrath of the Trump voter," Republican strategist John Feehery told Reuters last month.
Republican Senator Bob Corker, who has opted not to run for re-election in November, told reporters in June that his party is now in "a strange place," because of the president's untraditional views and requests for loyalty. "It's becoming a cultish thing, isn't it?" he asked. "And it's not a good place for any party to end up with a cult-like situation as it relates to a president that happens to be, purportedly, of the same party," he said.