Florida Governor: Some Universities Seek to Impose 'Orthodoxy,' Echoes Trump's Call for College Commitment to Free Speech
Florida Governor Ron DeSantis claimed on Monday that some universities are imposing an orthodoxy on students. He called for those in Florida to commit themselves to free speech on campuses, which President Donald Trump signed an Executive Order to protect in March.
During a news conference at Florida State University, DeSantis asked all public college and university presidents to adopt resolutions similar to the Chicago Statement. The Committee on Freedom of Expression at the University of Chicago issued a report in 2015, commonly called the Chicago Statement, which argued the university's "fundamental commitment is to the principle that debate or deliberation may not be suppressed."
"The role of the university is not to shield students from speech that make them uncomfortable," DeSantis said. "The cure for speech that one disagrees with lies not in prescription but in open debate and free inquiry."
On college campuses, DeSantis said, there isn't room for hecklers to shout down speakers whom they disagree with in a manner that prevents the speaker from delivering their message. He added that disinviting speakers because of student opposition is a "sign of weakness" in school administrators and demonstrates the school isn't committed to free ideas. Instead of shutting down debate, DeSantis said critics should prove with their words why the person holding a divergent opinion is wrong.
"Some universities across our country preach diversity but yet they reject intellectual diversity and seek to impose an orthodoxy," DeSantis said. "That is not the role of the university."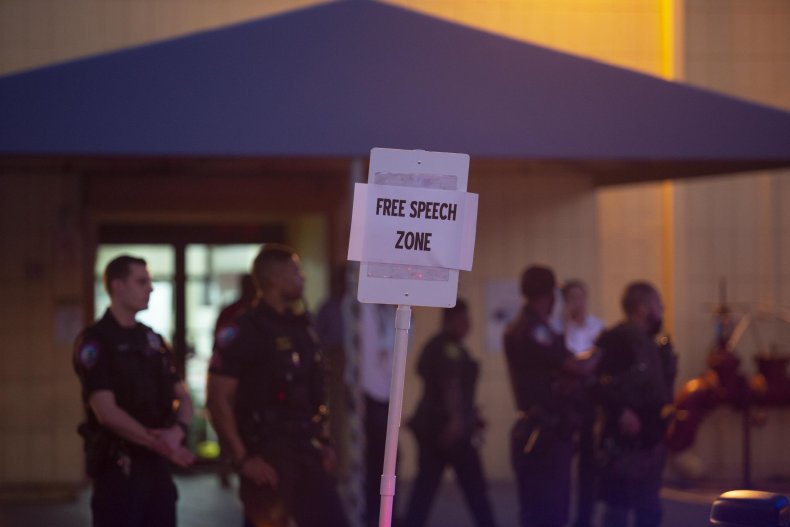 DeSantis claimed there isn't a free speech "crisis" on its Florida college campuses, but said colleges embracing the Chicago Statement will show the state "welcomes debate." If free speech on campuses were curbed, DeSantis said his claim that Florida has a large pool of talent for businesses to pull from would be weakened.
About two weeks before DeSantis' comments, Trump hosted an event at the White House, during which several conservative students spoke about experiences they had where they felt their views were censored. Following the March 21 event, Trump signed an Executive Order, which promoted free speech on college campuses. If a college or university is deemed to not promote free speech, the president said federal funding would be withheld.
Along with adopting a free speech resolution, DeSantis requested all campuses frequently display it to ensure the commitment to the free and open exchange of ideas and the encouragement of civil discourse.
The Florida College System Council of Presidents released a statement on Friday, supporting and encouraging full and open discourse on their respective campuses. The statement called freedom of speech and freedom of expression an "integral part" of the colleges' and universities' mission to provide both high-quality education and preparedness for participating in society.
"To this end, we have a solemn responsibility not only to promote a lively and fearless freedom of debate and deliberation but also to protect that freedom when others attempt to restrict it," the statement said.