Florida Governor Ron DeSantis Denies Claims He Favored Wealthy Donors for COVID Vaccine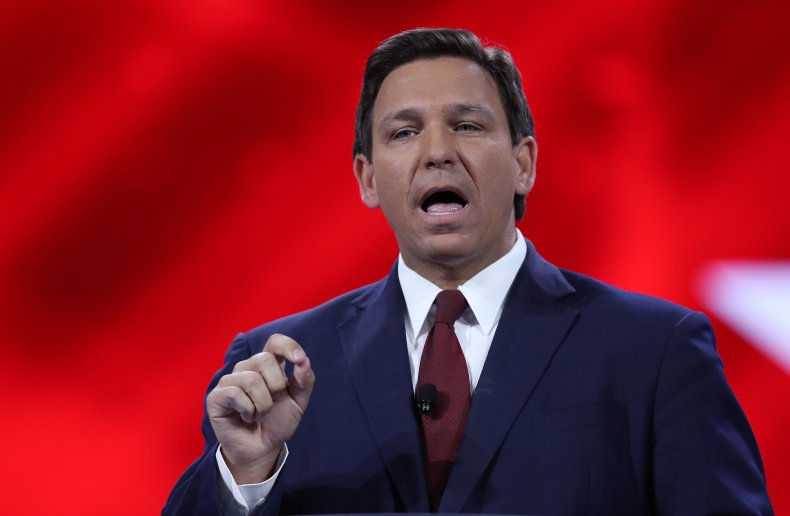 Florida Governor Ron DeSantis on Thursday hit back at claims that he favored wealthy donors to receive COVID-19 vaccinations.
A Wednesday report from The Miami Herald revealed that nearly all of the elderly residents of a wealthy gated community in the Florida Keys, where some had given sizable donations to the Republican governor, were vaccinated by mid-January. At the time, vaccine supplies were very limited elsewhere in the state.
DeSantis called the article a "major failure" and a "really poorly executed hit piece" while dismissing suggestions that he was involved in decisions that may have favored vaccinations for the wealthy or those who donated to his political committee.
"The Miami Herald article was a train wreck," DeSantis said during a press conference. "That was not a site that we were involved in, in the Keys. What that was, was one of the South Florida hospital systems went to this community and vaccinated a bunch of seniors. I think that's great. I want seniors to get shots, I think they did a good job of doing that."
"We just weren't involved with it in any way, shape, or form," added DeSantis. "If you're 65 and up, I'm not worried about your income bracket, I'm worried about your age bracket. Because it's the age, not the income, that shows the risk."
DeSantis made the comments while speaking about efforts to increase vaccination rates among seniors in Florida. All of the more than 1,200 residents who were reportedly vaccinated in the wealthy community, the Ocean Reef Club in north Key Largo, were over the age of 65. However, they received the vaccine at a time when shots were not available for many other elderly Florida residents.
The Herald article noted that the community includes the only people from Key Largo to donate to DeSantis' political committee. Donors included 17 residents who each gave over $5,000 to the governor, including one who wrote a check for $250,000, according to the paper. Regardless, DeSantis and administration officials insist that the governor had no role in the Ocean Reef Club receiving doses ahead of other areas.
The report claims that DeSantis did play a role in selecting other vaccination sites in wealthy communities, including at least three that were developed with help from Pat Neal, a prominent GOP donor that contributed $125,000 to DeSantis' committee in 2018 and 2019. DeSantis has also denied that anything improper occurred in the selection of those sites, although that state's criteria for selecting vaccination sites is unclear.
Florida Agriculture Commissioner Nikki Fried, the state's top Democratic official and a potential gubernatorial challenger to DeSantis, called on the FBI's public corruption unit to investigate the selection of the sites, saying "if this isn't public corruption, I don't know what is" during a press conference on Thursday.
Democratic Florida U.S. Rep. Charlie Crist, who previously served as the state's Republican governor and is also viewed as a potential DeSantis challenger, called for the Department of Justice to investigate the selection process in a tweet on Wednesday.
Newsweek reached out to the office of DeSantis for comment.