Florida Governor Says Disney World is Safer Than a Party at Home During Coronavirus
Florida Governor Ron DeSantis on Monday said that Walt Disney World and Universal Studios in Orlando are safe to reopen amid the coronavirus pandemic, adding that the theme parks are safer than some private gatherings.
"Disney, I have no doubt is going to be a safe environment. I think that where you start to see the spread is just in social situations where people let their guard down. Usually like a private party or something like that," the governor said at a press conference.
DeSantis comments came on the same day that Miami-Dade Mayor Carlos Gimenez announced an emergency executive order that closes restaurant dining rooms, gyms, and party venues in an effort to curb the spread of the new diease.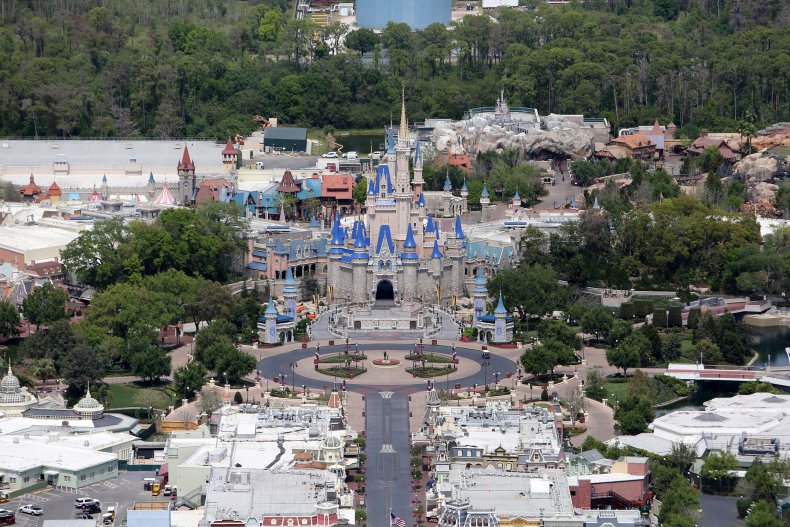 In May, Walt Disney announced they would begin a phased reopening of their U.S. parks and attractions in early to mid-July, pending the approval of local government entities.
Thomas Smith, editorial content director for Disney Parks, said that Walt Disney World's theme parks will begin open on July 11. Then, then EPCOT and Disney's Hollywood Studios would reopen on July 15.
"This phased reopening will demonstrate a deliberate approach, with limits on attendance and controlled guest density that aligns with guidance on physical distancing," Smith said. "That means certain experiences we know draw large group gatherings—such as parades and nighttime spectaculars—will return at a later date."
DeSantis praised the world-famous amusement park for its efforts of creating a safe and fun environment for visitors in the midst of a global pandemic, according to WDW News Today.
"I'm really impressed with what Universal's done, and I've looked at Disney's plan and it is very, very thorough," he said.
DeSantis, who had previously been staunchly against reopening the state amid the pandemic, urged Floridians to take social distancing seriously and wear a mask in public.
"The best way to protect yourself, and to particularly protect the most vulnerable and slow the spread [of the coronavirus] is to avoid close contact settings," he said. "If you're at a private party inside... and people are shoulder to shoulder... that is going to be an incredible method for transmission."
As of July 6, a total of 206,447 coronavirus cases had been reported in Florida. The state recorded 6,336 new cases on Monday, according to the Florida Department of Health.
DeSantis said some who are testing positive are in their early-to-mid-30s, indicating that this novel virus is not just affecting older Americans.
"Just because you're 21, you may not have significant symptoms, but that does not mean you can't infect other people," he said.
Newsweek reached out to DeSantis and Walt Disney World for comment, but did not receive a response by publication.