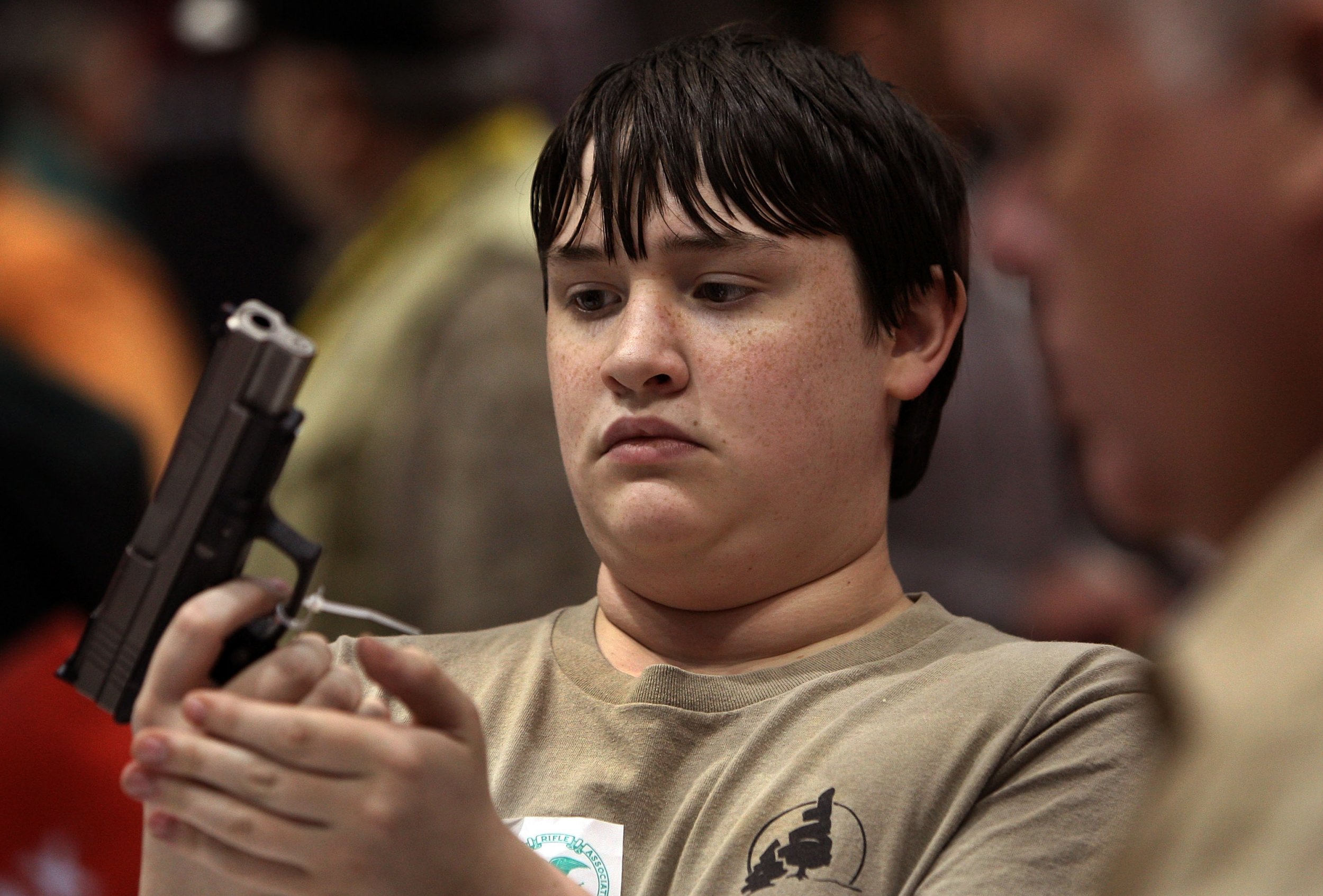 A Republican gubernatorial candidate in Florida lost ground in polling after he took up the National Rifle Association's opposition to raise the age of purchasing a rifle to 21.
In an appearance on NRA TV this week, GOP hopeful Adam Putnam sided with the gun group's opposition to Florida raising the age to purchase a rifle from 18 to 21.
"If you're 18, you can fight and die for this country. You can be shipped off around the world to serve your nation, and yet you wouldn't be trusted at the same age to go to the sporting goods store and purchase a shotgun," Putnam said on the NRA TV show Cam & Co, which is sponsored by the ammunition company Hornady.
The appearance came after state legislators passed a series of gun laws, including the new age restriction, following the mass shooting at Marjory Stoneman Douglas High School in Parkland, Florida, on February 14. The comments were also a doubling down on a statement Putnam issued two weeks after the shooting, in which a 19-year-old man killed 17 people at the school with a legally purchased AR-15 rifle.
"As someone who grew up in possession of firearms, learning a respect for firearms and practicing the safe use of firearms as part of my heritage, I can't support any policy or any law that destroys the family tradition of possessing and practicing safe use of firearms," said Putnam, who is the state's agriculture commissioner. "I can't imagine that a state that has done so much to encourage youth hunter safety would outlaw the purchase of any and all firearms by someone under 21."
Political consultant David Wolfus told WZVN that Putnam's stance would hurt his chances with younger voters. "There is going to be some pushback from the younger crowd," Wolfus said.
Liberal young voters described Putnam's position as "political suicide," WZVN reported. Putnam had an early lead in polls but fell two points behind his Republican challenger, Representative Ron DeSantis—whom President Donald Trump has endorsed—according to a Gravis Marketing poll published on Tuesday.
Andrew Zucker, a spokesman for the country's largest gun violence prevention group, Everytown for Gun Safety, told Newsweek that siding with the NRA was no longer a safe bet for politicians.
"Not just in Florida but across America, people are clamoring for action on gun safety," he said. "Candidates who side with the NRA against commonsense gun safety do so at their own risk."
Putnam did not immediately respond to arequest for comment.
The NRA is also suing the incumbent governor Rick Scott, also a Republican, over the age restriction.