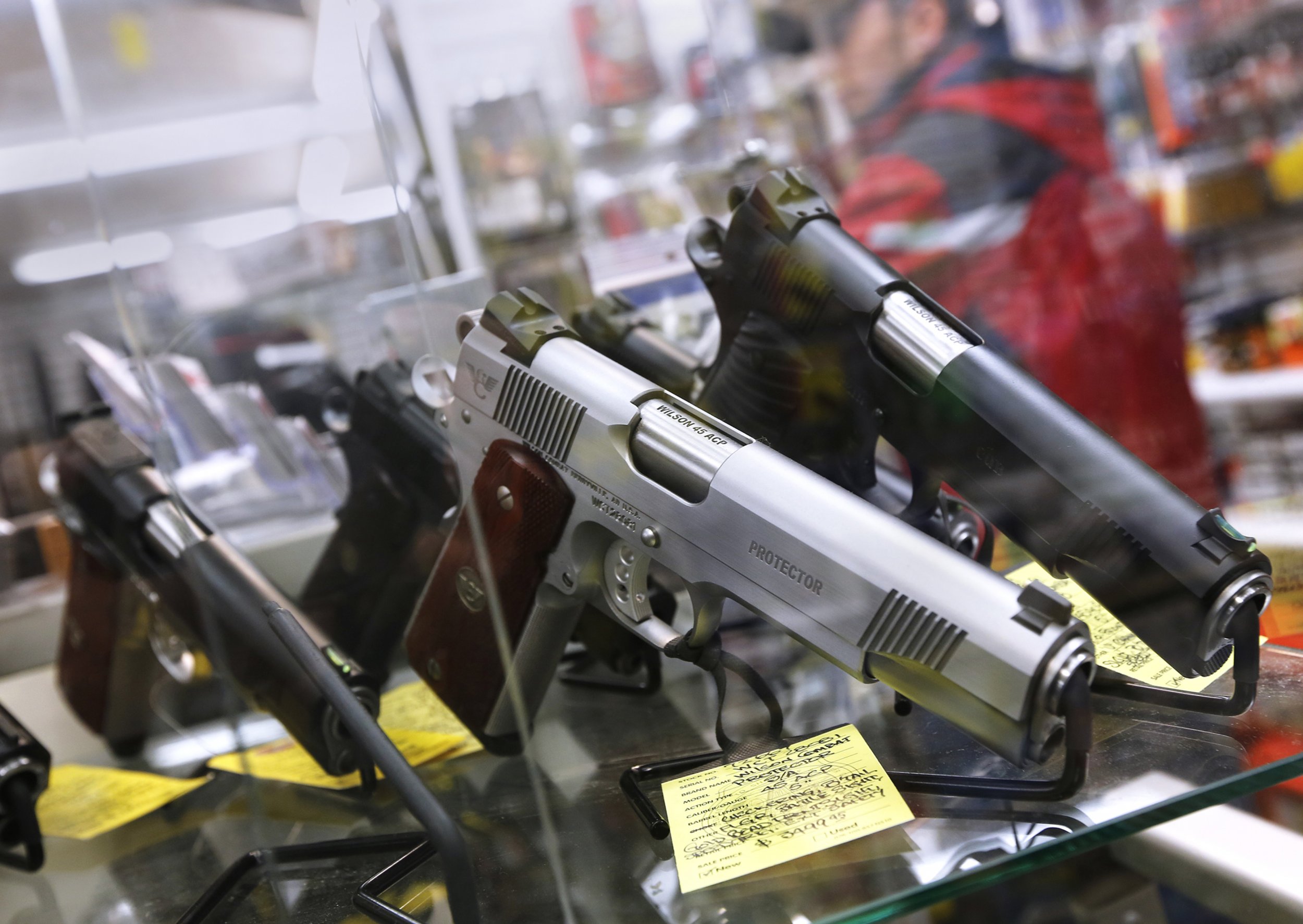 A 4-year-old boy accidentally shot in his mother, an apparently staunch pro-gun advocate, in the back in north Florida on Tuesday, according to local deputies.
The woman, who has been identified as Jamie Gilt, 31, told Putnam County police officials that her son was sitting in the back of her pickup truck when he picked up a .45-caliber handgun and shot her through the back of the seat. A deputy on patrol approached the car on Tuesday afternoon, as it had stopped and looked "awkward," and found her shot in the front seat.
Gilt was taken to a hospital in Gainesville, Florida, where she remained in stable condition on Tuesday afternoon. The 4-year-old boy is with family members and the Department of Children and Families has been notified, according to officials.
A Facebook page purporting to belong to Gilt called "Jamie Gilt for Gun Sense" features pro-gun images, including a photograph of a woman pointing a gun with the caption, "The more I learn about my government, the more I love my guns!" and an advertisement for a product called Liberal Tears Gun Oil. According to the Facebook page, it's for people who want to "support and expand our 2nd Ammendment [sic] rights."
According to the Associated Press, Gilt said her son started "behaving frantically" in the back of the vehicle before he shot her. Gilt lives in Jacksonville, Florida, according to deputies.
Deputies said the handgun was found on the floor of the pickup truck, which was pulling a horse trailer. Gilt was on her way to pick up a horse from a nearby family.
Deputies said they are now investigating whether any criminal charges can be filed and how a 4-year-old child was able to get hold of a gun.