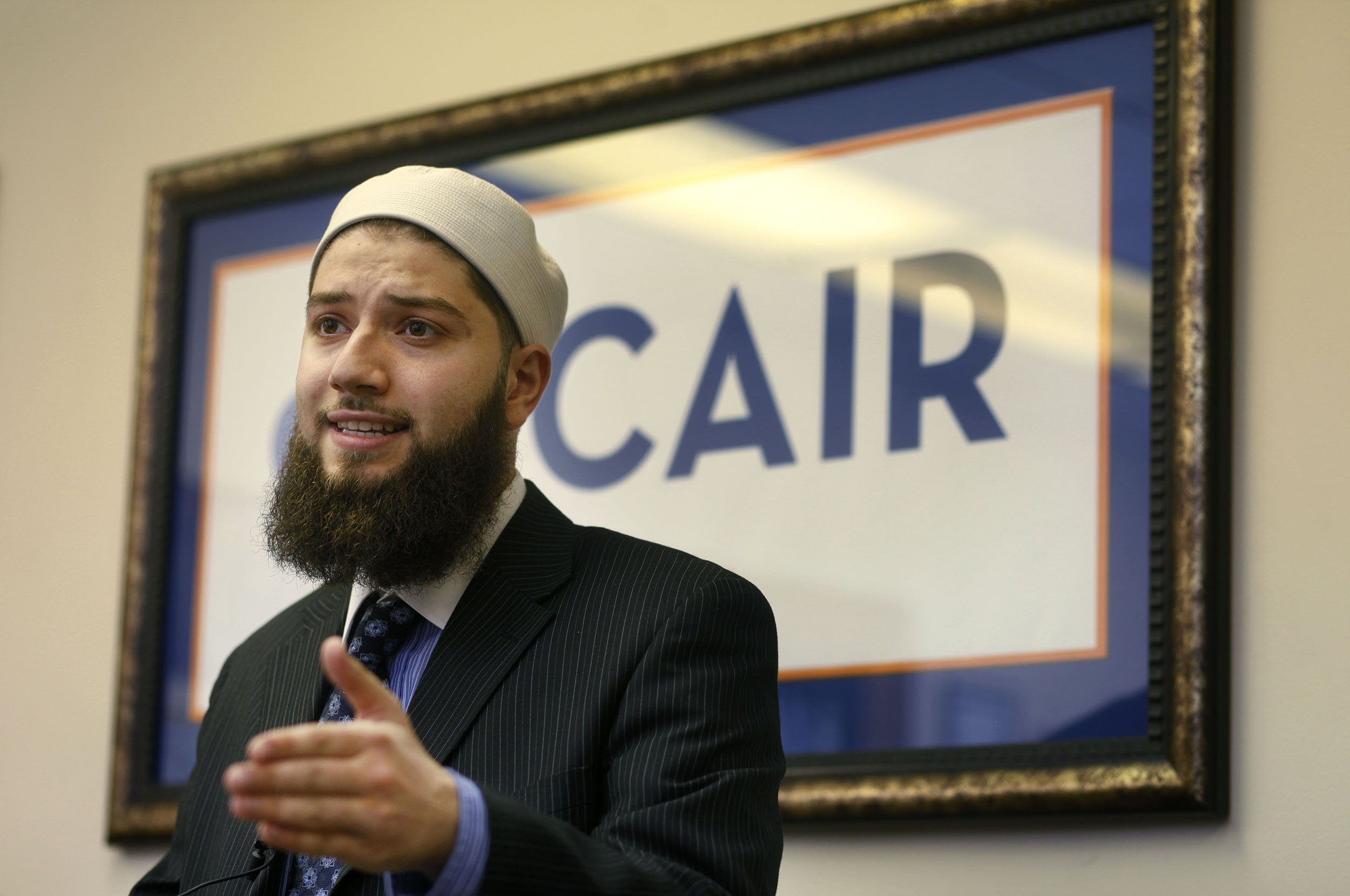 A Florida gun store owner is facing federal legal action for declaring his business "Muslim-free" earlier this month.
The Florida chapter of the Council on American-Islamic Relations (CAIR), the nation's largest Muslim civil rights and advocacy organization, has filed a lawsuit against owner Andy Hallinan and his shop, Florida Gun Supply, in Inverness. On July 17, he posted a video online saying he was banning Muslims from entering his store. He said his decision was in response to a shooting rampage by a Kuwait-born U.S. citizen at two military facilities in Chattanooga, Tennessee, earlier this month. The gunman killed four U.S. Marines and one Navy sailor.
Islam is not "just another religion," Hallinan says in the video, adding that he has "a moral and legal responsibility to ensure the safety of all patriots." He also began offering free concealed-carry classes and free public admittance to his shooting range.
CAIR claims that Hallinan's policy singles out the followers of an entire religion for the actions of one person and violates federal laws. CAIR asks the court to grant an injunction against the gun shop prohibiting it from discriminating against Muslims.
"American Muslims have a right to browse and purchase guns, take classes on gun safety and shoot guns at a range without having to be profiled and discriminated," Hassan Shibly, chief executive director of CAIR Florida, wrote in a statement. "Such discrimination is not only illegal, it is bad for our country and makes us less safe and less free."
Hallinan's lawyer, Robert Muise, co-founder and senior counsel of the American Freedom Law Center, tells Newsweek the lawsuit is "absolutely frivolous."
"There is not one factual allegation of unlawful religious discrimination because no such facts exist," Muise says. "The fact that Mr. Hallinan does not want to provide weapons training or to sell weapons to terrorists or those who are affiliated with terrorist organizations does not implicate any federal law whatsover."
Hallinan previously invited Shibly for a meeting and training at his gun shop. But he later retracted the gesture when he was notified by people who warned him that CAIR had been put on the United Arab Emirates' list of designated terrorist groups, Muise says. He noted that CAIR was implicated as an unindicted co-conspirator in a 2007 case against the Holy Land Foundation, which was found guilty of aiding Hamas, a U.S.-designated terror organization.
"This was and has to be a publicity stunt on the behalf of CAIR because that complaint is anemic," Muise says about the five-page motion.