Florida Gun Store Bans Masks Amid Rising Coronavirus Cases in the State
A gun shop and range center in West Palm Beach, Florida has implemented a strict no-masks policy.
In an interview with CNN, Alex Shkop, the owner of Guns and Range Training Center, said he banned customers from wearing facial masks in the store due to concerns over theft, difficulty communicating with shoppers, and uncertainty about the spread of coronavirus.
The decision to ban masks from the 20,000-square-foot facility followed an incident in which a group of eight to 10 young people walked into the store wearing masks. "They basically scoped and checked the store out to see if it's an easy place to rob," Shkop said on Thursday.
He defended the store's decision, citing a statewide statute that prohibits the wearing of masks, hoods or other devices as an effort to conceal an individual's identity. Section 876.12 of Florida law states that: "No person or persons over 16 years of age shall, while wearing any mask, hood, or device whereby any portion of the face is so hidden, concealed, or covered as to conceal the identity of the wearer, enter upon, or be or appear upon any lane, walk, alley, street, road, highway, or other public way in this state."
However, Guns and Range Training Center is a private, indoor facility.
Shkop said the no-mask rule is not "written in stone" and that he is willing to accommodate shoppers, as long as they contact the store in advance of their arrival.
The owner said that employees have been provided a choice of wearing a mask while working, but his entire staff has opted out of doing so. Shkop also said that the masks make it difficult for employees to talk to shoppers. He said communicating with customers while wearing a mask is especially difficult for someone who wears eyeglasses, like himself, because his glasses fog up.
When asked if he thought masks prevent the spread of COVID-19, Shkop told CNN: "I'm not a doctor. I don't know. We have not had a case since the beginning of the virus."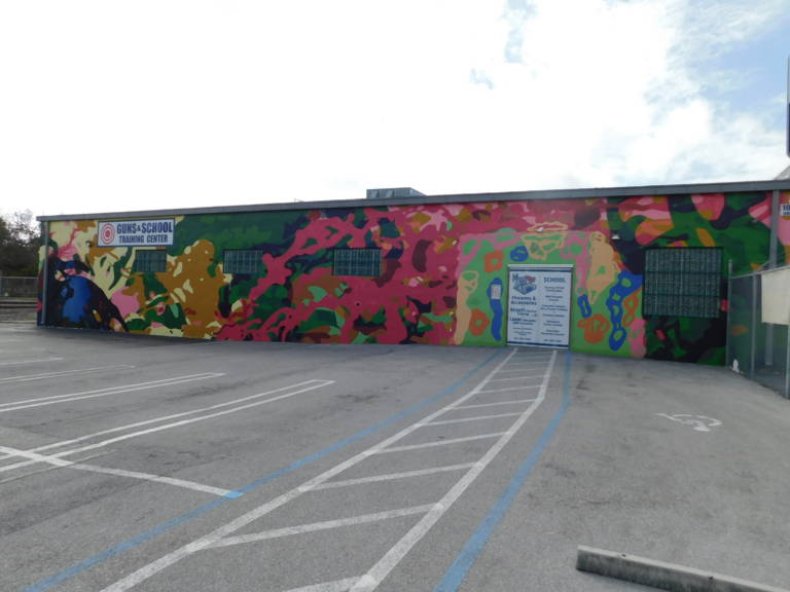 Florida's Department of Health confirmed 3,207 new cases of coronavirus on Thursday, a new daily record high for the state. More than half of the known cases are in South Florida's four counties: Miami-Dade, Broward, Palm Beach and Monroe.
Palm Beach County, where the Guns and Range Training Center is located, saw the second-highest number of additional COVID-19 cases in South Florida, following Miami-Dade County. With 392 new cases on Thursday, the county has now reported 9,854 confirmed cases.
Numerous medical facilities in Florida reported dwindling ICU capacity, with Palm Beach County among the regions where hospital bed availability was the most scarce, according to the latest report published by Florida's Agency for Health Care Administration.
Shkop said he is not against masks. But until the state or county enforces masks to be worn, his facility will continue to enforce a no-mask policy. If state or local officials make masks mandatory, he said the store would "definitely comply."
Newsweek reached out to Shkop for a comment and he directed the outlet to the company's Facebook page. In a statement posted there on Thursday, the gun shop said: "We are not a food store. We have to be able to make sure people are not coming in with ill intent and also we need to follow Florida law. This is for your safety and ours."
There are currently 85,926 confirmed coronavirus cases in Florida and a death toll of 3,061.