'Comical, Moronic, Dishonest': Parkland Parent Blasts Florida Lawmakers Who Voted in Favor of Arming Teachers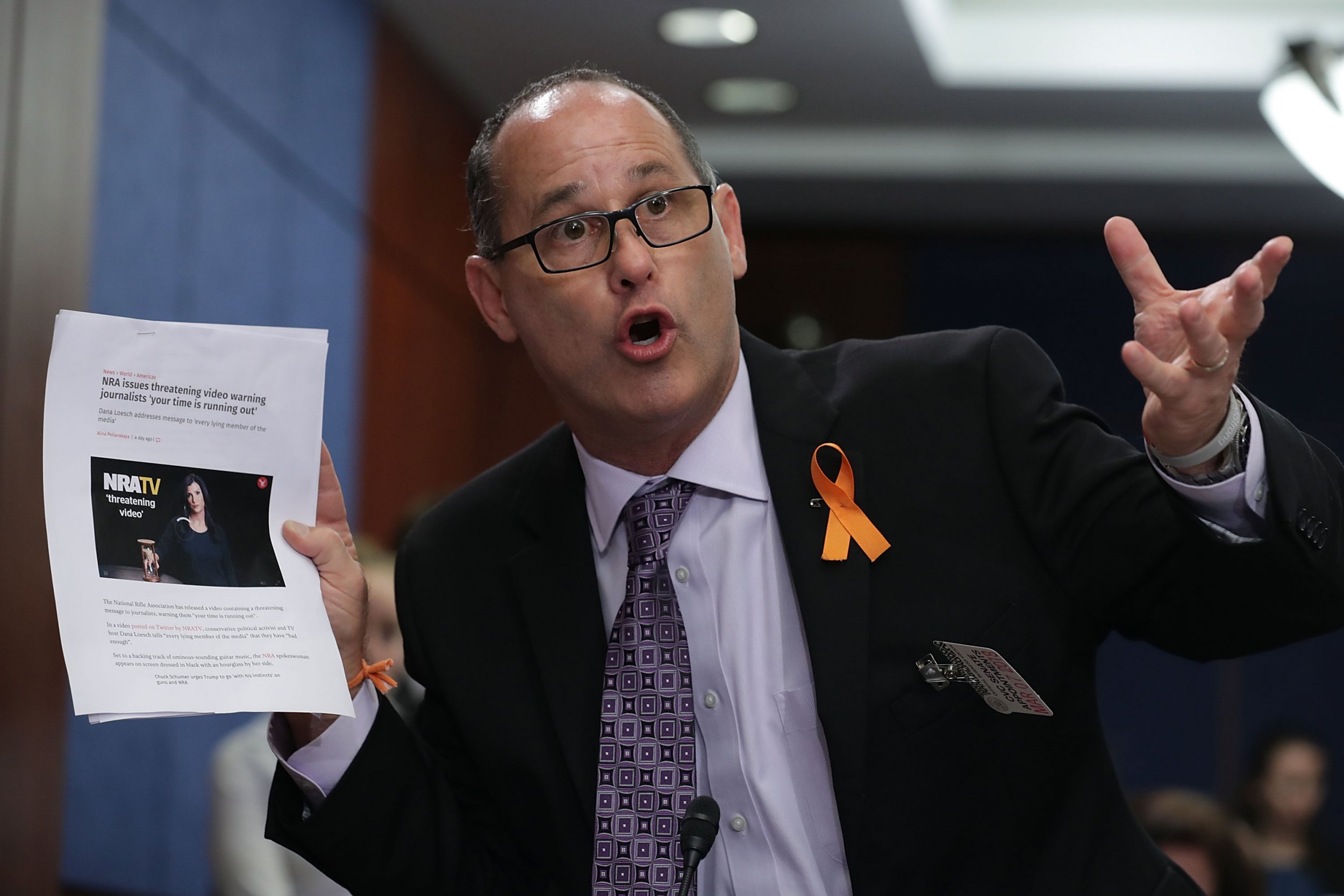 A parent who lost his child in the 2018 Parkland, Florida, shooting spoke out Wednesday against a bill that would allow teachers to carry guns in schools. State senators approved the bill on Tuesday, moving it one step closer to law.
Fred Guttenberg, whose daughter Jaime was killed at Marjory Stoneman Douglas High School in February 2018, said he was "bitterly disappointed" by the results of the vote.
If it becomes law, participating school districts will let teachers carry firearms after they've completed 144 hours of training and passed a psychological screening, The Sun Sentinel reported Tuesday.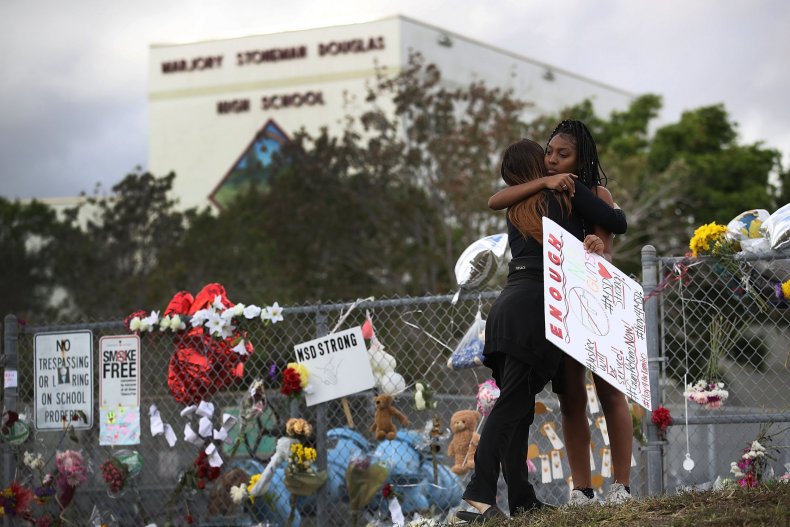 Guttenberg told Newsweek he saw the logic of providing "real, trained" armed security in schools. But giving guns to classroom teachers will make schools more dangerous, he argued. Teachers might fire when panicked or leave their weapon unattended, he said. He added, "What [senators] voted for yesterday is to introduce guns into the everyday reality of school. It's going to increase the risk of gunfire and casualty in schools, not decrease it."
Legislators forget the "exceptional rarity" of incidents like the Parkland shooting, he argued. "What happened to my daughter is rare. Putting guns in schools will make gun violence in schools not so rare. They threw the wrong solution at the problem," Guttenberg said.
The Senate voted against the wishes of the vast majority of families affected by the tragedy, he said, adding, "The idea that a teacher with a [presumably] locked weapon has the ability to react to somebody who walks in with an AR-15 is comical and moronic and dishonest. And it's what senators voted for yesterday."
The Senate result aligned with a controversial state commission that, earlier this year, suggested armed teachers could have saved lives during the Parkland shooting.
Members of that same commission appeared on National Rifle Association Television (NRA TV) to promote the idea of arming educators—something Guttenberg and other Parkland activists like David Hogg have criticized.
The commission itself, Guttenberg previously said, did not properly probe the role of guns in the tragedy.
"To go on this gun lobby propaganda network to sell an agenda that they came into this commission hearing with is a slap in the face and discredits in so many ways the great work they did as an investigatory body," Guttenberg told The Miami Herald back in January.
"To come out with a recommendation on guns they did not take testimony on, whether it's a good idea or a bad idea, it is very concerning to me," he continued.
Today, Guttenberg said arming teachers is a recommendation that should never have been made. He has plenty of alternatives to bringing more guns into Florida's classrooms. Schools could improve security by creating single points of entry and offering safe spaces for students to go in the event of a shooting, he suggests.
Florida's biggest problem when it comes to gun violence, is a "toxic combination" of "miserably weak" gun laws and a lack of funding for mental health treatment, he said. "A lot of these folks who want to throw more guns at this problem, they talk mental health, but they're the same people who cut the funding for mental health, who cut budgets for mental health," Guttenberg said. "It's bs, and it's time to call that out."
He hopes state lawmakers will start taking mental health funding seriously at the next legislative session, and strengthen laws that prevent access to weapons for those at risk of harming themselves or others.
"Unfortunately what they did yesterday shows they still don't get it," he added.