Florida, a Haven for Retirees, Has Second-Lowest U.S. Vaccination Rate for Nursing Home Staff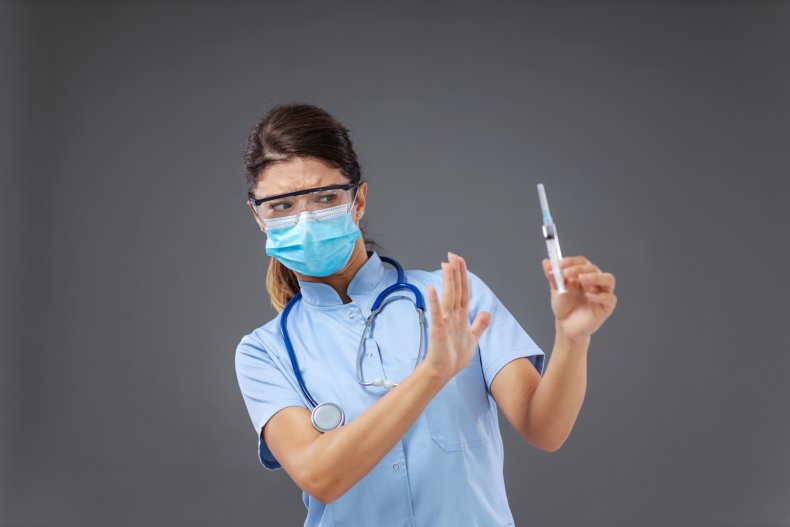 Nursing home staff in Florida are the second-least vaccinated against COVID-19 as the state faces a surge of new infections driven by the virulent Delta variant.
Just 41.8 percent of Florida nursing home staff have been fully vaccinated against the virus, not far from Louisiana's national low of 41.1 percent, according to data released Tuesday by AARP. Almost 84 percent of staff were vaccinated in top-ranked Hawaii, while the national average vaccination rate for nursing home staff is 56 percent.
Vaccination rates among nursing home residents in Florida also lag behind most other states, with a rate of 68.1 being the nation's third lowest. The number of nursing home residents is likely to increase due to an aging population. Florida contains the second-highest number of residents aged over 65 in the U.S., according to the Population Reference Bureau.
Meanwhile, new cases of the virus are surging in the Sunshine State. Florida cases have been nearly doubling week-to-week and now account for around 20 percent of all new U.S. cases. Although data from the Centers for Disease Control and Prevention (CDC) shows that over 55 percent of state residents have received at least one vaccine dose, the vast majority of new cases are among the unvaccinated.
Mary Daniels, whose husband is a resident of a long-term care facility, questioned why nursing home staff who care about their residents would refuse the vaccine in comments to Tampa ABC affiliate WFTS. Daniels is founder of Caregivers for Compromise, a group that has advocated for family visitation rights amid the pandemic.
"I got a notice of my facility yesterday that we have a staff member who was positive, and visits are shut down," Daniels said. "We cannot continue to play this ping pong game."
"They care about the elderly; they care about the disabled and if that is truly the case then to work in this environment in an inpatient facility, where there are residents, then you have to be vaccinated," she added.
Only 5 percent of nursing homes in Florida meet an industry goal of an at least 75 percent vaccination rate among staff. Nursing homes are falling short of the mark in a majority of states. The only states where a majority of nursing homes meet the benchmark are California, Hawaii, New Hampshire and Vermont.
The Delta variant is believed to be driving increases in new cases, with surges now evident in most states. The variant is considerably more transmissible than previous strains and now constitutes a large majority of U.S. COVID-19 cases, over 83 percent, according to the CDC.
The variant also appears to be more resistant to vaccines than earlier strains, although more research is needed to determine the level of resistance. Regardless, so-called "breakthrough" cases—those that occur in people who have been fully vaccinated—still only represent a tiny fraction of new cases, with the vast majority seen among the unvaccinated.
Newsweek reached out to the office of Florida Governor Ron DeSantis for comment.