Florida Health Director Given Administrative Leave After Questioning Employees' Vaxx Rate
The Florida Department of Health (DOH) said Tuesday it has placed the department's director in Orange County on administrative leave amid an inquiry into whether any laws blocking vaccine mandates were violated.
Dr. Raul Pino, who has been in his role as director of the Florida DOH in Orange County since mid-2019, has been placed on administrative leave, state health officials confirmed with Newsweek Tuesday evening.
"As the decision to get vaccinated is a personal medical choice that should be made free from coercion and mandates from employers, the employee in question has been placed on administrative leave, and the Florida Department of Health is conducting an inquiry to determine if any laws were broken in this case," the Florida DOH said in a statement shared with Newsweek.
The department's statement concluded by saying it "is committed to upholding all laws, including the ban on vaccine mandates for government employees and will take appropriate action once additional information is known."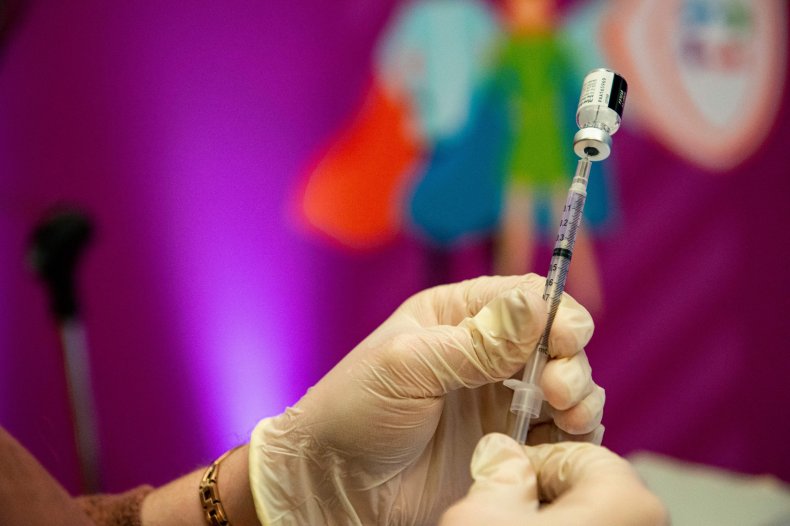 The Florida DOH did not provide any additional information to Newsweek regarding why Pino was placed on administrative leave. According to Orlando-based news station WFTV, its decision follows a message Pino emailed to department staff members in Orange County earlier this year.
A copy of the email obtained by the station appeared to show Pino raising concerns about COVID-19 vaccination rates for initial doses and booster shots among state health department employees. The email stated that fewer than 50 percent of the department's staff members had received two shots of a COVID-19 vaccine, with far fewer having received a booster shot at the time the email was sent.
"I am sorry, but at this point in the absence of reasonable and real reasons, it is irresponsible no [sic] to be vaccinated," Pino wrote.
Certain COVID-19 vaccine mandates in Florida, including for state employees, were banned last year by Governor Ron DeSantis.
After news of the Florida DOH's decision to place Pino on administrative leave spread, a Democrat in the state's House of Representatives criticized the move and the Republican governor's administration in a statement posted on Twitter.
"Dr. Raul Pino has been a public servant + hero for our community during COVID. The Tallahassee decision to place him on administrative leave appears purely political," wrote state Representative Carlos Smith, who represents Florida's 49th district.
"When you work for the #DeSantis administration, telling the truth has consequences," Smith's tweet continued. "Pino did the right thing."