Florida High School Discovers Nearly 150 Coffins Buried on Property
A lost, predominantly African American, cemetery appears to have been rediscovered underneath a Tampa, Florida high school, after 145 coffins were discovered during a radar scan.
Hillsborough County School Board officials announced in a Wednesday press conference that they believe they have found the remnants of Ridgewood Cemetery, a mid-20th century "pauper's burial ground" under King High School. The school district used a company called GeoView to map and scan areas of the campus after being alerted to the possibility that the cemetery might be located underneath.
"The company found clear evidence of burials. Ground penetrating radar found approximately 145 coffins buried three to five feet deep," said school board chair Tamara Shamburger at the press conference. "This entire area has been fenced off since last month, when a citizen first alerted us about the possibility of a cemetery. This is consistent with the research we've done in collaboration with the Tampa Bay History Center and other partners."
Ridgewood Cemetery was opened by the city in 1942 and sold to a private company only 15 years later. Almost all of the estimated 268 people believed to have been buried at the segregation-era cemetery were African American. The property was sold to the school district in 1959 and later forgotten. Some locals believe the cemetery was sold off and then forgotten about deliberately.
"I am sick of this," said Hillsborough County NAACP President Yvette Lewis to the Tampa Bay Times Wednesday. "This hurts deeply. It was hate toward people who looked like me. It deeply saddens me that people can hate you this much, that they can treat you less than."
The school district was tipped off about the possible grave site by cemetery researcher Ray Reed. In August, Reed had provided information that led to the discovery of the ruins of another lost burial site for the African American community, Zion Cemetery. That discovery resulted in 130 coffins being found, and inspired Reed to find the location of Ridgewood cemetery.
"This is one of those situations where being proven right is a no-win," said Reed. "You end up learning that this community was so twisted."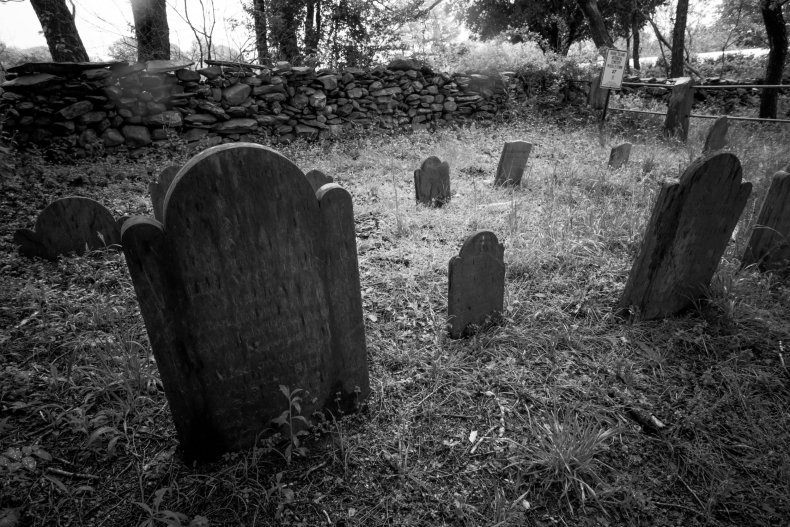 Officials say there are several explanations for the discrepancy between the number of caskets found and the number believed to have been buried at the cemetery. Many of the people buried are believed to have been children and the remains may have been too small for the scans to pick up. Some of the graves may have decayed to the point where they can no longer be seen. The scanning technology itself is also less than perfect and there could be individuals yet to be discovered.
The area containing the remnants of Ridgewood Cemetery currently houses an agricultural workshop. The school board says they intend to remove the building and are working with a local historical group on how to best memorialize the individuals who were buried there.