Florida Hospital Closes Maternity Ward After COVID Outbreak Hits Staff
The maternity ward at a major Florida hospital has been forced to shut down due to a critical staffing shortage.
Fort Lauderdale's Holy Cross Health closed its maternity ward on Monday. In a statement, the hospital attributes the closure to an increase in COVID-19 infections among its maternity staff members.
"Due to the COVID-19 surge, Holy Cross Health has reached critical staffing levels in Labor and Delivery. In the best interest of patient safety, the Labor and Delivery unit is on diversion until further notice," wrote Holy Cross spokeswoman Christine Walker in a statement. The closure will be temporary, although an expected reopening date has not been determined.
Although the maternity ward is closed, other critical units regarding birth will remain open for the time being. The Neonatal Intensive Care Unit and postpartum units continue to operate as the staffing in those departments is on edge but manageable.
In the meantime, other nearby hospitals are helping deliver babies in mothers' times of need. Holy Cross Health is working with other hospital systems, including Memorial Healthcare System and Broward Health, to relocate expecting mothers who are either in labor or are anticipating it in the coming days.
"I was notified by Holy Cross medical leadership [of the staffing shortage and maternity ward closure]," said Broward Health Chief Medical Officer Dr. Joshua Lenchus to NBC 6. "Over the last several days, our CEOs have been in contact with each other and we are ready, willing and able to assist them with whatever their patients need."
"We've been receiving a few of their patients and working closely with them to ensure that they get safe high-quality care. We're prepared to receive them," Memorial Healthcare System Executive Vice President Leah Carpenter told the news station. "They will get the absolute best of care and we'll make sure that they and their babies are discharged as quickly as we can and go home and start their new families. But we're very comfortable managing our COVID population and making sure that our mommies are kept safe as well as the babies."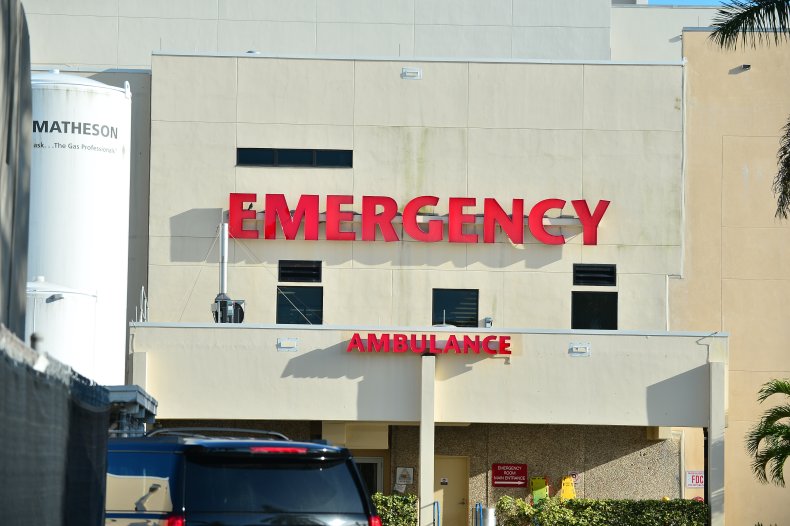 The announcement from Holy Cross comes as Florida continues to shatter daily records for new COVID cases, which are most likely fueled by the Omicron variant. The variant is now the dominant strain across the United States.
Since last week, there have been long lines at testing sites across South Florida and in other areas of the state.
The Associated Press contributed to this report.