Florida Hotel Dishwasher Awarded $21M After Being Forced To Work Sundays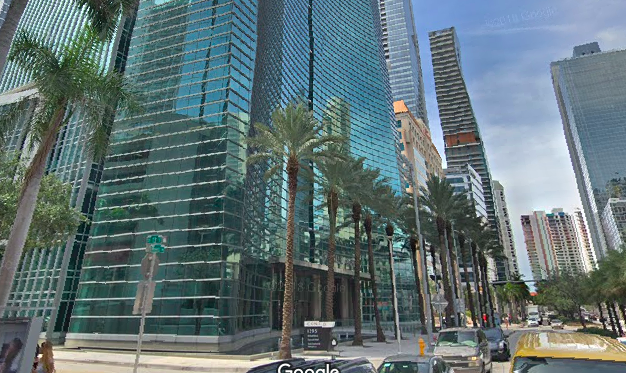 A Florida woman was awarded $21.5 million after a jury found that the Miami hotel that employed her did not honor her religious beliefs by continuously scheduling her for Sunday work and then firing her.
Marie Jean Pierre, who used to work as a dishwasher at the Conrad Miami, sued Park Hotels & Resorts for violating the Civil Rights Act in 2017. The 60-year-old claimed the hotel chain, formally called Hilton Worldwide, continued to schedule her for Sundays despite knowing she was a missionary.
"I love God. No work on Sunday, because Sunday I honor God," Pierre told NBC 6 Miami.
Pierre, a member of the Soldiers of Christ Church, said she told her employer when she started her job in 2006 that she could not work on Sundays because of her religious beliefs, the South Florida Sun Sentinel reported. However, the hotel began to schedule her for work on Sundays in 2009 before accommodating her request again through to 2015.
In 2015, Pierre's schedule was changed to include Sunday work. She claimed she got a letter from her pastor to explain why she couldn't work that day.
Despite switching shifts with co-workers for several weeks, Pierre's kitchen manager George Colon demanded she show up for her Sunday shifts. He fired her when she refused, the Miami Herald reported.
Pierre's lawyer, Marc Brumer told the South Florida Sun Sentinel Hilton argued it was unaware that Pierre was a missionary and that was why she needed Sundays off. "There were letters in [her personnel] file and her pastor went down there," Brumer told the newspaper.
"You can't discriminate when someone has a religious belief," Brumer noted. "You have to accommodate them."
A jury found the case in Pierre's favor and awarded her $21 million in damages, $35,000 in back wages and $500,000 for emotional pain and mental anguish.
"They accommodated her for seven years, and they easily could have accommodated her, but instead of doing that, they set her up for absenteeism and threw her out," Brumer told NBC 6 Miami. "She's a soldier of Christ. She was doing this for all the other workers who are being discriminated against."
Despite the high reward, Pierre will likely get around $500,000 due to caps on punitive damages in federal court, Brumer said. After legal fees are factored in, Brumer said his client could receive about $500,000 including back wages and emotional distress.
Hilton said it was "disappointed" by the jury's verdict and said it did not believe it was supported by the facts of the case or by the law. "We intend to appeal, and demonstrate that the Conrad Miami was and remains a welcoming place for all guests and employees," it said in a statement to the South Florida Sun Sentinel.