Florida House Panel Approves Bill Allowing Teachers to Arm Themselves, Prompting Concern From Educators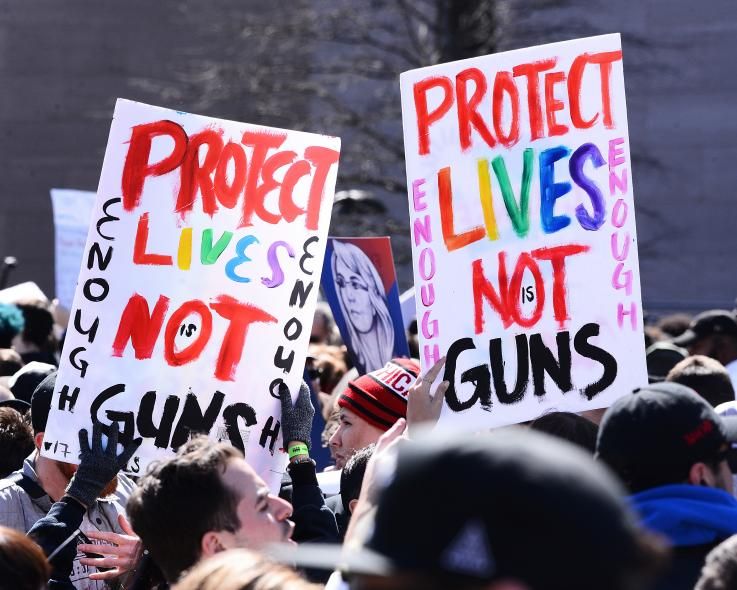 A Florida House of Representatives committee approved a bill Thursday that, if passed, would allow teachers to arm themselves after completing a background check and training, The Miami Herald reported on Thursday.
Last year, after a lengthy debate in the state legislature, lawmakers voted to allow certain school personnel to carry firearms, though teachers were prohibited from taking up weapons. The legislation passed by the House Education Committee on Thursday would allow teachers to arm themselves but not require that educators carry guns.
Much of the committee's conversation focused on the portion of the bill that would allow teachers to be armed.
"We've spent very little of the past one hour and 56 minutes talking about what actually is in this bill," Republican Representative Jennifer Sullivan, the committee chairwoman, said. "I believe this is a bill that will make our schools safer."
The legislation, which was approved by Republicans and opposed by Democrats, includes a range of school safety provisions, such as measures for mental health screenings and consultation of law enforcement about threats, the Sun Sentinel reported.
Discussion over the legislation is part of the larger debate in the state—and across the country—about gun control and school shootings, a topic that grew in prominence following the February 2018 Marjory Stoneman Douglas High School in Parkland, Florida.
A Gallup Poll from last year found that 73 percent of educators opposed arming teachers and staff.
"THIS is terrible.... It will make schools less safe," tweeted Randi Weingarten, President of the American Federation of Teachers.
Kevin Watson, the Director of Public Policy Advocacy at the Florida Education Association, expressed apprehension about the storage of weapons brought on campus.
"I'm very concerned about the carry and storage of these weapons. And we think that's one of the reasons why we think this legislation is worrisome," he told Newsweek.
Gun control supporters have advocated for improving red flag laws, implementing universal background checks, and strengthening the physical security of schools.
Colin Sharkey, the executive director of the Association for American Educators, told Newsweek that 82 percent of more than 1,300 teachers interviewed in a recent survey said they felt safe at their schools.
"Those feeling unsafe (17.7%) listed a few reasons why, including that there are too many access points to the school or doors are often unlocked; that there are few drills or plans established to respond to a shooting; and that administrators ignore concerns raised by teachers about behavior of specific students," Sharkey added.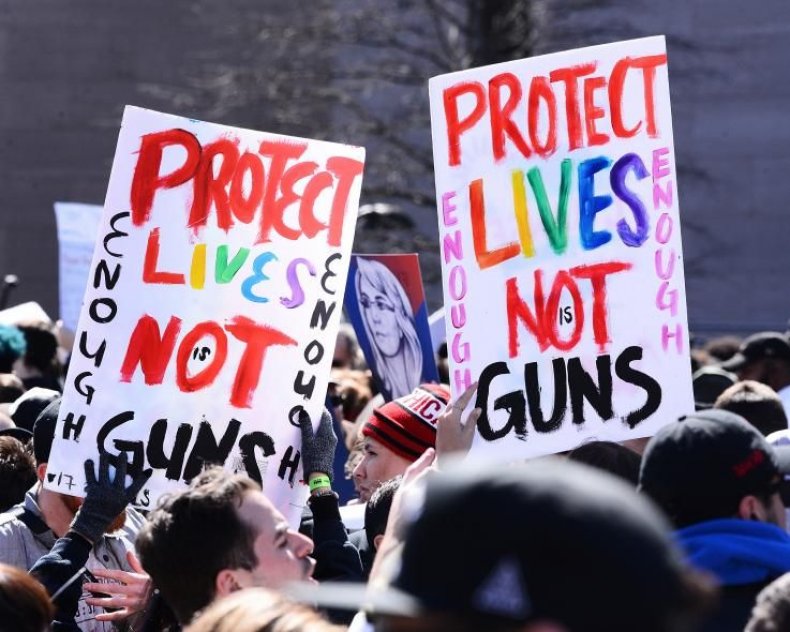 In some cases, teachers have participated in simulated live-shooter exercises.
The Indianapolis Star reported on Thursday that an active-shooter training exercise in Indiana involved teachers being shot with plastic pellets. The outlet reported that the exercise, which was confirmed during testimony in front of state legislators, left teachers with "welts, bruises and abrasions."
"The horror of those high profile incidents galvanizes support for mandates requiring lockdown drills, although, to my knowledge, not nearly as many states require drills to include pretend shooters," Sharkey said. "Teachers will absolutely participate in drills that will better prepare them to protect their students, their colleagues, and themselves, which is why I hope the reports out of Indiana are not accurate or are incredibly uncommon. Drills that traumatize or harm the people they are designed to protect do no one any good."