For Florida Indian Tribes, Everglades Bike Path a Threat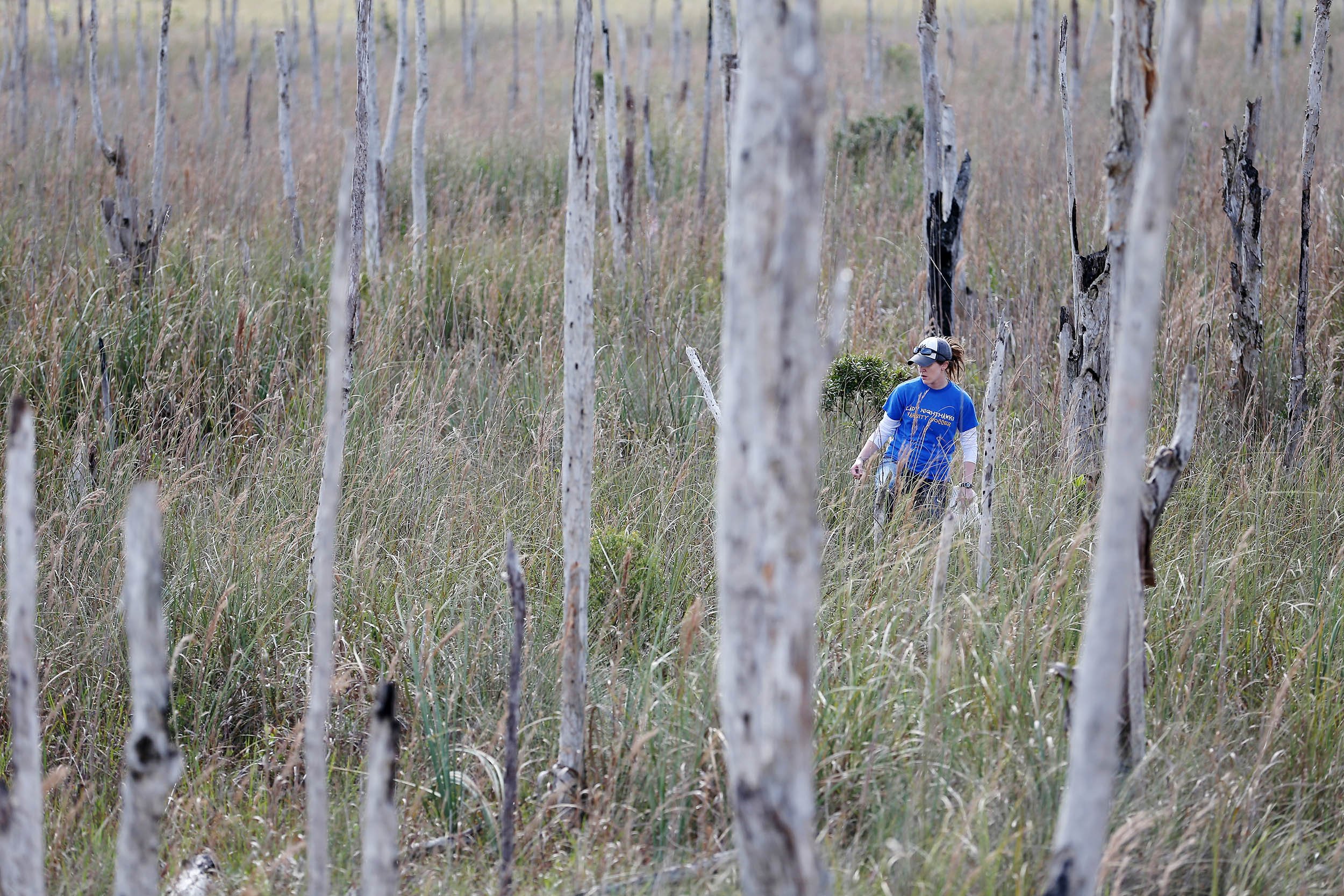 Since childhood, Betty Osceola has lived in her ancestral homeland: the Everglades in Florida. Members of the Miccosukee tribe, Osceola and her family maintain as many traditions as possible--such as living in chickee huts, thatched-roof homes made of cypress wood and cabbage palm leaves.
Of course, South Florida's steady development since the mid-1950s has encroached on their lands and culture. Growing up, Osceola and her siblings swam in the River of Grass, fishing for bluegill and bass; she says the water has become so polluted they can no longer eat from it more than once a week.
"Now we can't live off the land like we used to," Osceola, 47, says.
She and other indigenous people in and near the Everglades also worry about what they see as another threat to their environment and way of life that, ironically, has been billed as green: a paved bike path between Naples and Miami.
That proposed trail, the River of Grass Greenway (ROGG), would run alongside U.S. 41. The 76-mile ROGG would be some 12 to 14 feet wide, according to the Miami-Dade County Parks, Recreation and Open Spaces Department.
Opponents and local media have pointed out that the ROGG would course through "six national and state parks as well as protected wetlands, critical habitat, across two native reservations and a World Heritage Site." Some preliminary ideas for the ROGG include the construction of at least five trailheads that would feature parking and picnic areas. A final "Feasibility Study and Master Plan Report" is expected to be released in several months, according to several reports.
Osceola and other ROGG opponents worry the path and trailheads would place further stress on the fragile environment, as well as harm indigenous cultural heritage. Activists tell Newsweek they also worry the ROGG would help oil and gas prospectors, who have expressed interest in exploring the Everglades, gain access to the environmentally sensitive area.
"Many of our ancestors are laid to rest in the Everglades," Osceola says. "This isn't just a bike path out in the middle of nowhere that's not going to affect anyone."
On Sunday, Betty Osceola, along with indigenous leaders Bobby C. Billie and Houston Cypress and their allies, will lead ROGG opponents on a five-day protest march along the proposed bike route.
Asked about environmental and cultural concerns, a spokesperson for the Miami-Dade County Parks, Recreation and Open Spaces Department said:
"This study is a preliminary analysis of the feasibility of developing a bicycle and pedestrian path, primarily within the U.S. 41 road right-of-way, from Miami to Naples, Florida. This effort has included extensive public involvement of which the Everglades People have been integrally involved. The proposed trail is not intended to encroach into tribal lands. Great effort has been made to insure that the trail is entirely within the road right-of-way for the identified culturally significant areas. The intent of the study is to alleviate impacts to the environment currently being experienced by the State and National Parks in the area and provide an alternative to automobile dependence to accessing the parks. No part of this study is intended to promote development nor does it in any way analyze or allow for oil or gas exploration."