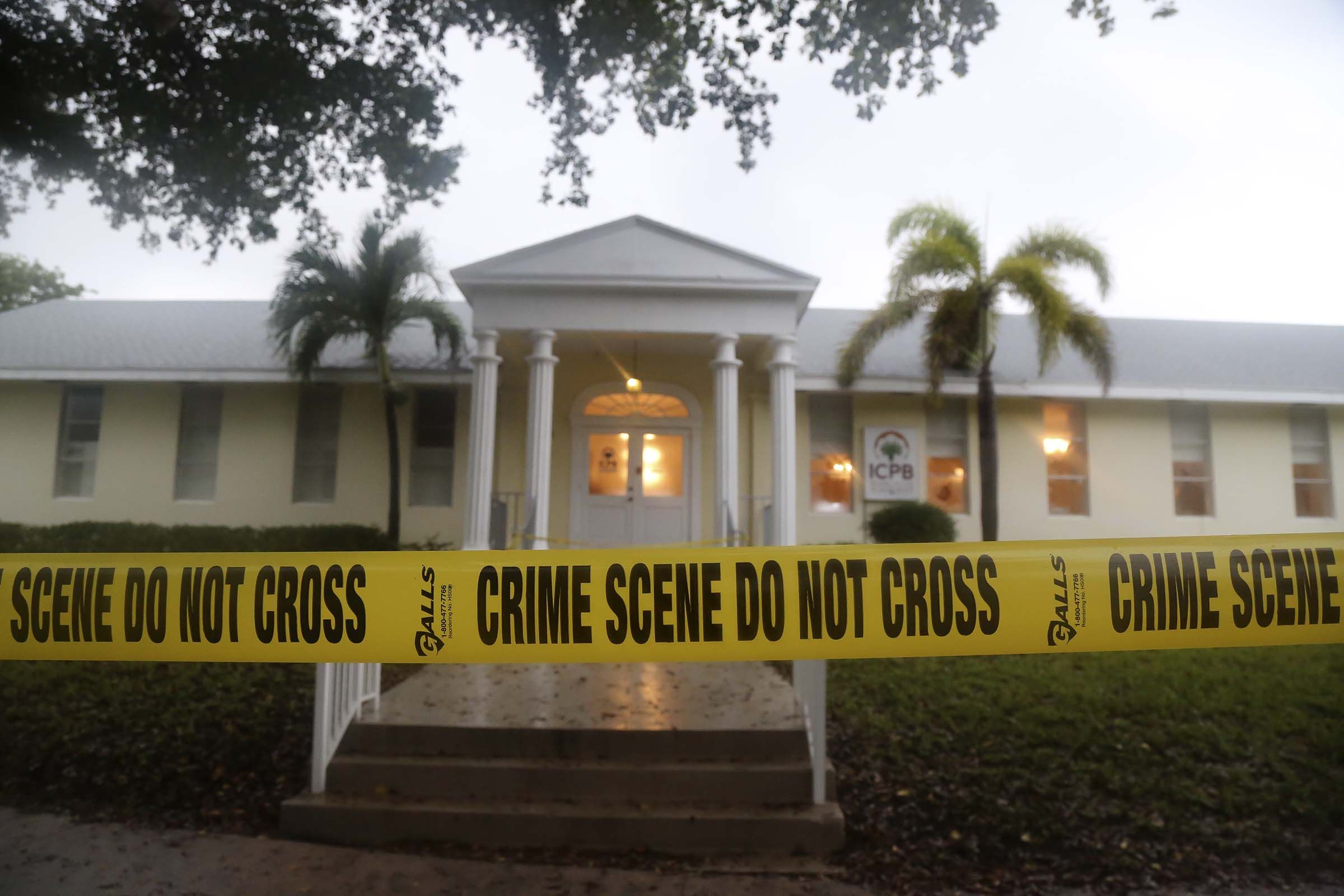 An Islamic Center in Florida has been vandalized in the wake of the deadly San Bernardino shooting carried out by a Muslim couple.
President Sharif Elhosseiny of the Islamic Center in North Palm Beach said broken windows and destroyed furniture were discovered on Friday morning. He told the Palm Beach Post a red substance, similar to blood, was found inside the center.
The vandalism occured on the same evening a vigil was held in California for the 14 victims of the shooting carried out by Syed Farook and Tashfeen Malik, both of whom were killed in a shootout with police after the attack. The FBI said on Friday the incident is being investigated as an act of terrorism, and reports indicate the couple may have been in touch with extremists online.
Members of the Muslim community attended the vigil to honor the victims and pay their respects. "We are here to show support and for there to be a Muslim presence and to show that the violence is not what our religion is about," Samar Natour, a 16-year-old Muslim girl from Redlands, California, told Newsweek at the vigil.
"We have always been very active and engaging with the community, condemning terrorism," Elhosseiny told the Post after he discovered the vandalism. "We are here for the community, and we are going to continue to be here for the community." He said this is the first case of vandalism the center has seen since opening in 2007.
North Palm Beach police are investigating the incident. A local official condemned the attack:
I strongly condemn the vandalism at the Islamic Center of Palm Beach. Such hatred & intolerance have no place in our community.

— Rep. Patrick Murphy (@RepMurphyFL) December 4, 2015