Florida Man Arrested for Allegedly Beating up, Dragging Person Behind Stolen Minivan for Two Blocks: 'It Is Horrendous'
A man has been arrested in Florida after a victim was found on a Jacksonville street last Friday having been viciously beaten and brutally dragged behind a vehicle.
Eric Shaun Bridges, 34, was taken into custody by deputies from the Jacksonville Sheriff's Office on Sunday. Following an interview with police investigators, a charge of aggravated battery was quickly upgraded to attempted murder, authorities confirmed in a media release.
The probe kicked off after sheriff's office deputies responded to a report of a person who was found lying on the ground at the 4700 block of Pearce Street in the early hours of Friday.
The victim appeared to have been "beaten severely and dragged behind a vehicle by the lower extremities" for two blocks from the intersection of 36th Street and Moncrief Road. The victim was rushed to hospital and remains in a life-threatening condition.
The victim's identity is unknown. Local police did not immediately respond to request for comment.
According to WJXT, the attack occurred at the Majestic Plaza Apartments, where a maintenance worker claimed a person had been dragged along the street while tied up with a rope.
The vehicle allegedly used in the attack was found within 24 hours of the police releasing images to the public. It appeared to be a Ford Freestar minivan, the Miami Herald newspaper reported. It emerged the van had been reported stolen before the crime took place, investigators said.
The sheriff's office said that video footage of the crime had been obtained but it could not be released to the public as it was too graphic. "It is horrendous," said assistant chief Brien Kee.
Police said: "Homicide Detectives conducted neighborhood canvasses speaking to citizens in the area and followed up leads. Detectives identified, collected and analyzed evidence gathered in and around the crime scene as well as in the vehicle used during this horrendous crime."
It added: "As a result of the continued efforts of the assigned detectives, a person of interest quickly turned into a suspect and that individual was located and detained midday Sunday."
The sheriff's office released Bridges' mugshot yesterday via its official social media accounts. The suspect was not eligible for bond, according to jail inmate records later published online.
Sheriff's office assistant chief Kee declined to confirm a report the victim is a transgender woman. "Obviously, we want to be respectful of how this person identifies," he said.
Law enforcement is asking anyone with information about the crime to contact the Jacksonville Sheriff's Office at 904-630-0500 or email JSOCrimeTips@jaxsheriff.org. To remain anonymous and receive a possible reward up to $3,000 contact Crime Stoppers at 1-866-845-TIPS.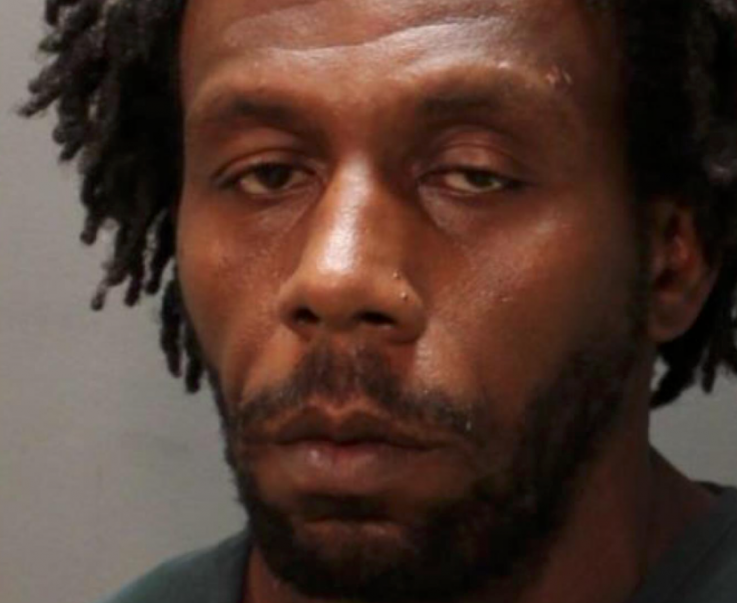 Florida Man Arrested for Allegedly Beating up, Dragging Person Behind Stolen Minivan for Two Blocks: 'It Is Horrendous' | News