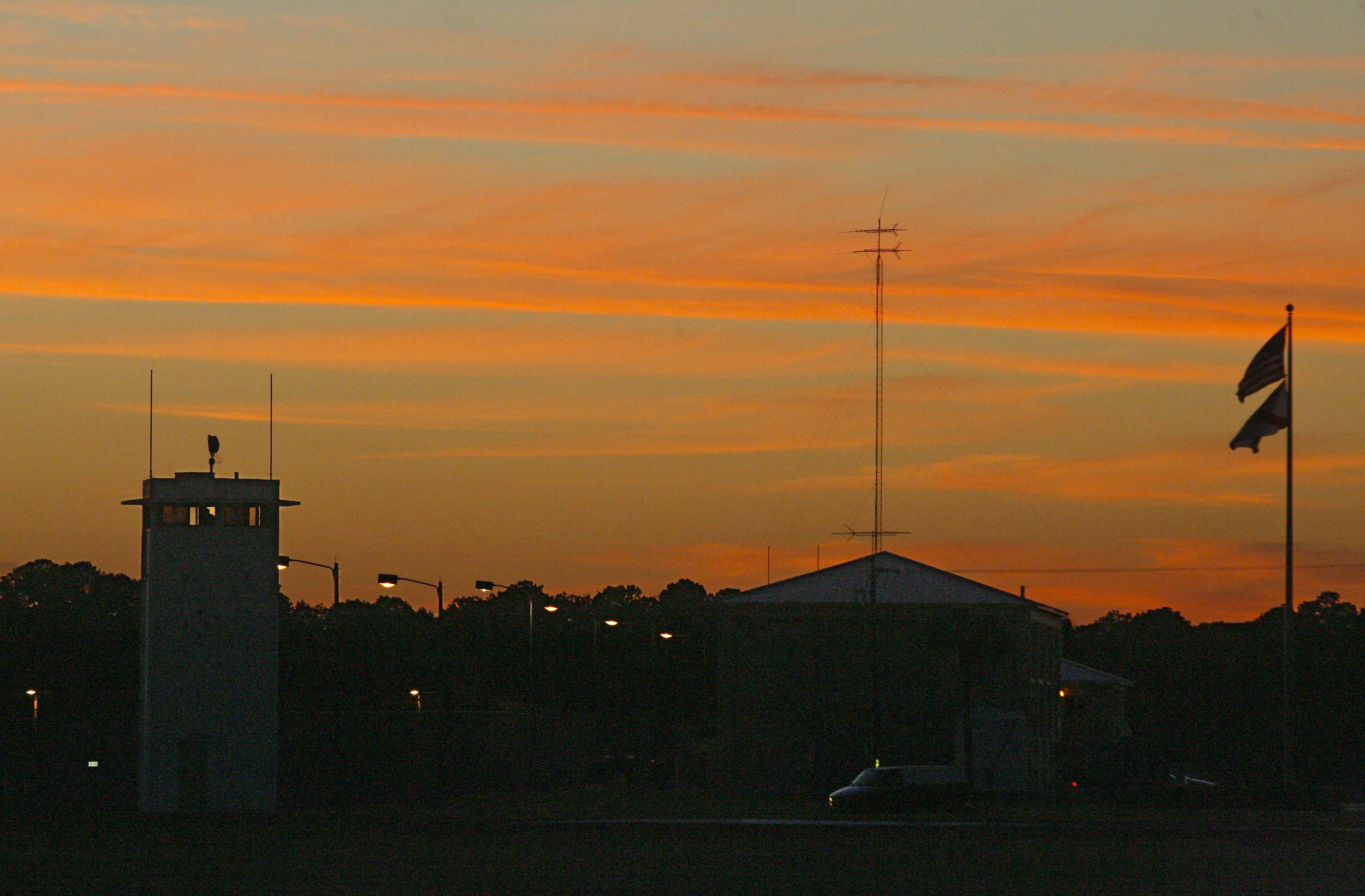 Updated | The state of Florida executed Jerry Correll by lethal injection on Thursday night, the first execution in the state since the U.S. Supreme Court ruled a controversial sedative constitutional earlier this year. He was pronounced dead at 7:36 p.m. at Florida State Prison.
Correll, 59, of Orlando was convicted in the 1985 fatal stabbing of his 5-year-old daughter, his ex-wife and her mother and sister. He was initially scheduled to be executed in February, but the Florida Supreme Court put the lethal injection on hold while federal justices considered an Oklahoma case that challenged whether the controversial sedative midazolam was effective in making death row inmates unconscious. The drug is one of three used in executions in Florida.
Correll's legal team asked the U.S. Supreme Court to stay his execution until it issues its decision in a case that will directly address the constitutionality of Florida's death penalty procedures.
Late on Thursday, the court denied the request.
Since several high-profile, botched executions in recent years drew intense public scrutiny and questions about the drug cocktails used, multiple states have been engaged in discussions about the constitutionality and high costs of the death penalty.
Correll's execution was the first in the country using midazolam since the Supreme Court in June ruled that it doesn't violate the U.S. Constitution's ban on cruel and unusual punishment. Prior to the decision, the drug had been used in problematic executions in at least Arizona, Ohio and Oklahoma. After officials administered the drug, inmates shook uncontrollably, gasped for breath and showed other visible signs of pain before dying.
But in the 5-4 court decision, the justices argued the inmates who challenged the legality of the drug did not prove that midazolam violated their eighth amendment rights when compared to known and available alternatives. While Florida continued to use the drug, other states completely stopped using it.
After the Supreme Court's ruling, Correll's case was sent back to court to determine if midazolam would work in his execution. His attorneys argued the drug would be ineffective on his body because of his history of alcohol abuse. But a state judge ultimately ruled his execution could proceed.
The United States is one of 40 countries in the world that allows capital punishment. Thirty-one states currently enforce executions. In 2014, 35 people were executed nationwide, down from 39 who were executed in 2013, according to a report released last December by the Death Penalty Information Center.
There currently are 392 inmates on Florida's death row, according to the Florida Department of Corrections.
This story has been updated to include the U.S. Supreme Court's decision and Correll's execution.