Florida Judge Under Fire for Citing 'Poor Grades' as Reason to Deny 17-Year-Old an Abortion
A Florida judge has come under fire by appellate judges and social media commenters after citing "poor grades" as a reason to deny an abortion to a 17-year-old girl.
Judge Jared E. Smith of the Hillsborough County Circuit Court ruled that the girl, identified in court documents as "Jane Doe," wasn't mature enough to receive a "judicial bypass." The bypass would allow Doe to receive an abortion without her parents' approval.
In his ruling, Smith wrote that Doe had said that she makes B grades in school. However, she has a 2.0 GPA, which denotes an overall average consisting of C grades, Vice News reported. In Florida, a 2.0 GPA is considered "passing" and sufficient for graduating high school.
"Clearly, a 'B' average would not equate to a 2.0 GPA," Smith wrote. "[Doe's] testimony evinces either a lack of intelligence or credibility, either of which weigh against a finding of maturity pursuant to the statute."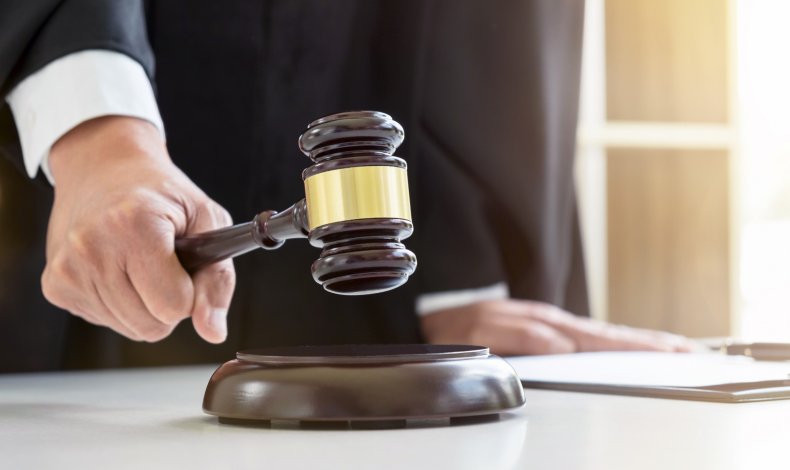 Smith also said that Doe wasn't mature because she doesn't care for any younger family members and "has never had any financial responsibilities, even so much as paying her own cellphone bills."
Two judges on a three-person appeals court panel—Darryl Casanueva and Susan Rothstein-Youakim—overturned Smith's decision. Casanueva criticized Smith's reasoning in his majority ruling.
"We observe a 'C' average demonstrates average intelligence for a high school student," Casanueva wrote. "The evidence certainly did not show that her overall intelligence was 'less than average.'"
Casanueva added that Doe may be currently making B grades that aren't yet reflected in her overall GPA. Casanueva also pointed out that Doe doesn't care for any younger family members because she doesn't have any younger siblings.
As for Doe's "financial responsibilities," Casanueva noted that Doe works up to 20 hours a week, has $1,600 in savings, owns two credit cards, and pays multiple bills, except for her cellphone bill.
Casanueva wrote that Doe's "testimony demonstrates that she possesses an ability to assess the consequences of her choice and the risk it entails."
Florida, along with 37 other states, requires parent notification for minors seeking abortions, according to the Guttmacher Institute, an abortion-rights reproductive health and research group.
Most of these states allow minors to seek a "judicial bypass," but judges ruling in such cases can deny the bypass for inconsistent reasons, according to abortion-focused journalist Molly Redden.
"In the 40 cases I reviewed, judges denied minors' petitions for arbitrary, absurd, or personal reasons—such as a minor's failure to discuss her decision with a priest," Redden wrote in a 2014 Mother Jones article.
The two judges who overturned Smith's decision weren't the only ones to criticize his reasoning. Social commenters on Twitter also criticized Smith.
Twitter user Eric Wynne commented, "Someone better check the judge's IQ".
Another Twitter user, @skylarker03, wrote, "This is totally convoluted. He appears to think she's too immature and lacking in ambition to have an abortion and yet thinks she's capable of being a parent. Having a baby in HS is likely to weaken her GPA and her prospects."