What is Amendment 9? Florida Just Banned Vaping at Work and Offshore Drilling as Part of One Bizarre Ballot
Voters in Florida have approved a bundled measure banning offshore oil and gas drilling, and vaping in enclosed indoor workplaces. Florida Amendment 9 pulled together the two serious but unrelated issues, and it passed with over 68% percent of the vote, meaning the state constitution will be revised.
Offshore drilling is a practice which environmentalists and the state tourism industry have long warned could result in a catastrophe that devastates beaches and wildlife. While Florida already has regulations around offshore drilling, the amendment to the state constitution will add a degree of permanence to the environmental protection measures.
The text to be added to Section 7 of Article II of the Florida Constitution is, according to Ballotpedia:
"To protect the people of Florida and their environment, drilling for exploration or extraction of oil or natural gas is prohibited on lands beneath all state waters which have not been alienated and that lie between the mean high water line and the outermost boundaries of the state's territorial seas. This prohibition does not apply to the transportation of oil and gas products produced outside of such waters. This subsection is self-executing."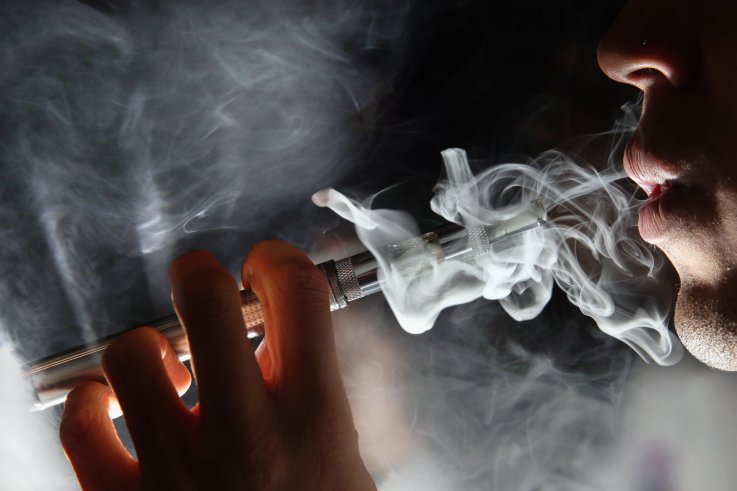 Florida Amendment 9 also bans the use of electronic cigarettes or vaping in workplaces, with exceptions including homes used as workplaces, specialist tobacco and vape shops, stand-alone bars and dedicated smoking areas.
Additions to Section 20 of Article X of the Florida Constitution would complement the existing laws around tobacco and second-hand smoke by addressing "vapor-generating electronic devices."
University of South Florida political science professor, Susan MacManus, told the Daytona Beach Journal that it made no sense to the average voter to combine the measures in one ballot. "It makes no sense to the average voter why they were put together," MacManus said. "Yet the people who wrote it said it was logical."
Lawmakers defended combining the measures in one ballot, claiming they both impacted the environment, and said lumping together reforms on one ballot can keep the number of ballots relatively low.
The changes were proposed by Florida's Constitution Revision Commission, which meets every 20 years and has the power to bundle together disparate reforms into single ballot amendment initiatives.
What is Amendment 9? Florida Just Banned Vaping at Work and Offshore Drilling as Part of One Bizarre Ballot | U.S.