Florida Woman Broke Into, Ransacked Apartment and Threatened Owner With Pliers When He Came Home
An intruder who was caught inside a Florida residence has been arrested after allegedly threatening the homeowner with a set of pliers, police say.
Jill Duell, 22, was detained by deputies from the Leesburg Police Department last Friday after a man returned home from an out-of-town trip and encountered her, WESH-TV reported. The victim—who has not been identified—called 911 and officers responded to the scene.
"You said she had pliers ready to hit you," the dispatcher asked. "Yeah, she had them raised up, I took them away from her. I got them in my hand right now," the man responded.
According to NBC 6, a police report said it appeared the suspect may have been living in the home while the owner was away. Some furniture and clothes were out of place.
During the 911 call, which was first obtained by WESH-TV, the victim could be heard saying that the woman was fleeing the scene. He assured the police that he was not chasing her.
Duell was spotted by officers upon arrival and arrested on a burglary charge. It emerged that the suspect also had an outstanding warrant on her record for violating probation linked to a battery case in Florida's Brevard County. She was transported into the Lake County Jail. The homeowner assured police he did not know the woman.
"We're definitely grateful [the homeowner] wasn't injured and, you know, she [Duell] could've been injured, too," said Captain Joe Iozzi, of the Leesburg Police Department.
"There are many armed citizens out there and you know, if I came home and found someone I didn't know in my house, they could likely have a lot worse outcome," he added.
Local residents expressed concern that someone was able to break into the apartment building. "My heart goes out to her, of course, but I think she definitely needs help," neighbor Beverly Hughes told WESH-TV. It was not immediately clear if Duell had legal representation.
According to the Daily Commercial, citing an arrest affidavit, Duell initially gave her surname as Outhouse. For that, she also received a charge for giving false identification to police.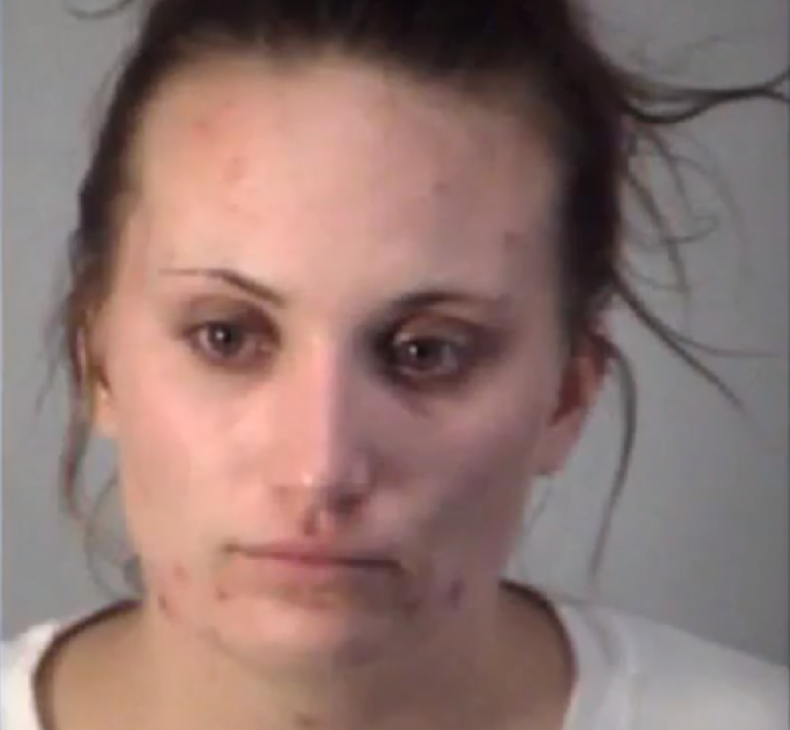 The same day as Duell's arrest, a 23-year-old man from Florida called Corey Michael Smith was arrested in West Virginia for allegedly attacking another man with a hammer.
Victim Devan Scott told police the assault was unprovoked, and he had given the suspect a drink and cigarettes earlier in the day. Smith was charged with malicious assault, a state felony.
In another alleged assault case, a 48-year-old Florida man was detained by the Pasco County Sheriff's Office after being accused of putting his 70-year-old landlord in a headlock because the elderly man complained that he was showering too much.