Florida Library's LGBTQ Prom Canceled Over Safety Concerns For Those Planning To Attend
A Florida library has canceled an event geared towards LGBTQ teens over safety concerns.
The Jacksonville Public Library organized "The Storybook Pride Prom" on June 28 as an effort to encourage teenagers ages 14 through 18 to visit the library and learn about some of the programs offered. On the invitation posted to social media, the library told those attending the prom to dress up as their favorite storybook character.
"The Jacksonville Public Library aims to provide a safe place for LGBTQ teens to be themselves, connect with peers, and learn about available resources from local community partners, like JASMYN. It's going to be a magical night, so spread the word and make sure to invite any teens you know of who deserve a fairy tale evening!" the library said in a Facebook post about the event.
Jacksonville Public Library Assistant Director of Community Relations and Marketing Chris Boivin told WOKV that the prom was meant to be "a fun night for teens who may not feel comfortable in other situations or other places, they may not feel comfortable at another prom. We thought we would give them a nice little prom, where they could have a good time."
According to The Florida Times-Union, over 100 teenagers signed up to attend, but on Friday the library grew concerned about safety after getting hundreds of calls about the prom, both in support and against it.
Boivin said the library also discovered some material related to the event, which wasn't produced by JPL, was sent to a national activist who shared the information on Facebook and triggered so many responses.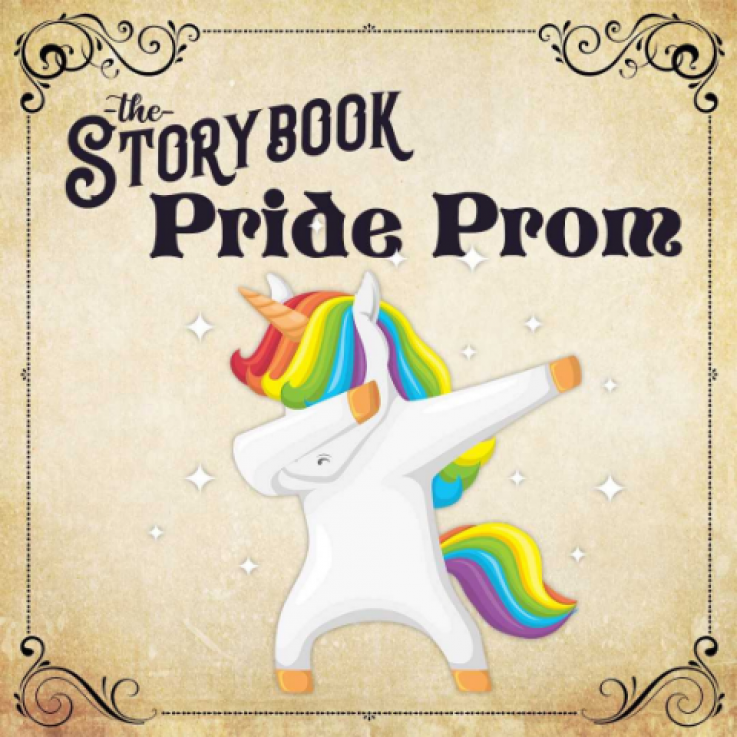 WJAX reports that an email from Biblical Concepts Ministries was sent out to an undisclosed number of people with the subject "Emergency Alert," and contained the following message, "I have spoken to three conservative members of city council late Friday afternoon, all three whom were shocked and disgusted and pledged to stop this inappropriate insanity. One council member had already spoken to the head of the library whom admitted he had approved this."
According to the Biblical Concepts Ministries website, the organization is "a non-profit 501(c)3 Bible-based nondenominational, nonpartisan Christian ministry dedicated to equipping the saints by educating, motivating and activating the body of Christ in civil and community service and public policy in order to defend our religious freedoms.
The email from the organization also encouraged individuals to contact Jacksonville Mayor Lenny Curry and the city council in addition to sharing the event with their churches, WJAX said.
Boivin also told WKOC that someone planning to attend the prom received a death threat.
Additionally, Boivin told the Times-Union that the library had heard rumors of protests and anti-protests being planned around the event and though JPL had discussed security with the local police, "it really started to shape up as something where the entire environment around the library would be something that we thought we just weren't gonna be able to control the risk."
Those concerns led to the prom being canceled on Monday via a message on the library's Facebook page which read in part:"While the planning team did a remarkable job putting together a program that would have provided a great experience for our teen customers, the co-opting of the event by others who wish to use it for their own purposes has created a situation in which the library is not confident that it will be 100% prepared to provide a safe, secure environment for customers, staff, volunteers, contractors, protestors and active supporters, and most of all for the teens themselves."
Beatrice Palmer, a local drag performer who planned to appear at the event, told the Times-Union she doesn't think safety was the sole reason for canceling the prom.
"You know how to keep 100 people in your library safe. It is possible to keep 100 kids safe in a library. But when it's gay children, it becomes a problem," Palmer said.
However, Palmer said she is working to create a new event, though it will be without the JPL's involvement. The library has no plans to host a new prom, despite hosting other LGBTQ programming.
"My goal is to make sure that the gay and trans kids have somebody looking out for them and somebody telling them that they're not inappropriate for existing, and making sure that the straight kids that go know how to make the world better for them as well," Palmer said.
Florida Library's LGBTQ Prom Canceled Over Safety Concerns For Those Planning To Attend | News