Florida Man Steals Bottle of Wine, Drinks It All in Walmart Bathroom
A homeless man in Florida has been arrested after he allegedly stole a bottle of wine from a branch of Walmart and drank it all in the store's bathroom.
Ty Kelley, 55, was arrested on suspicion of petty theft after allegedly taking a $6.98 bottle of Barefoot Riesling wine on the afternoon of August 14.
Kelley is accused of hiding the bottle inside his pants and walking into the store's bathroom to drink it all, according to an affidavit seen by WTSB.
He then threw the empty bottle in the trash and attempted to leave the store without paying. He was stopped by loss prevention workers from leaving. Pinellas Park police were then called.
Online records show that Kelley is being held at Pinellas County Jail on suspicion of petty theft on a $250 bail.
Kelley has been arrested multiple times in the past, including for disorderly intoxication, burglary and possession of marijuana.
Elsewhere in Florida news, a man was recently arrested on suspicion of placing a cellphone in a convenience store bathroom in an attempt to record his girlfriend cheating.
Crawford Lee Croxton, 36, is accused of video voyeurism after allegedly hiding a phone at a convenience store located in Baxter County.
A store employee found the phone with the video camera activated "beneath and behind the toilet of the restroom," according to the Baxter County Sheriff's Office.
Police said the camera recorded the suspect as he placed the device in several positions and shifted items around to help conceal it. Croxton then left the restroom with the camera recording. Police said there is evidence to suggest that one male was recorded using the bathroom after Croxton allegedly left the phone.
"The suspect admitted to deputies that he had placed the camera phone inside the restroom in the hopes of catching his girlfriend cheating on him with another man," the Baxter County Sheriff's Office said in a statement.
Croxton was charged with felony video voyeurism, felony breaking or entering, misdemeanor fleeing and a penalty enhancement for being classified as a habitual offender. He was held in lieu of a $25,000 bond and is due to appear in court on August 22 to face the charges.
Police confirmed that Croxton has a criminal history record in five states, qualifying him as a habitual offender. The State of Florida said it will not extradite Croxton for an alleged probation violation.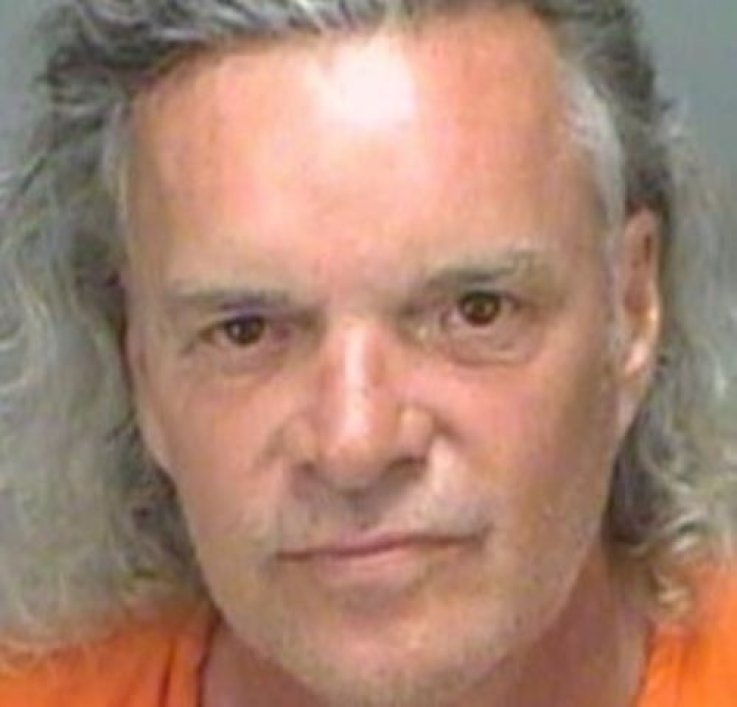 Florida Man Steals Bottle of Wine, Drinks It All in Walmart Bathroom | U.S.