Florida Man Beats Uncle's Dog to Death With a Shovel, Tosses Body Into Canal, Police Say
A Florida man is accused of beating his uncle's dog to death with a shovel and then tossing the body into a canal, police said. Christopher Eloshway, 34, was arrested and booked into jail on Monday, the Palm Beach County Sheriff's Office said.
Deputies from the sheriff's office arrived at William Eloshway's home at a mobile home park in Boynton Beach, Florida, on September 8, The Palm Beach Postreported.
WPLG reported that responding deputies found Christopher Eloshway had allegedly beaten his uncle's pet dog, a Shih Tzu named Valentino.
Elmer Johnson, a neighbor, told William Eloshway that his nephew had asked to borrow his shovel earlier that day so he could kill Valentino, according to WPLG.
Johnson told deputies that he handed over the shovel to Christopher Eloshway, assuming he was joking about killing the dog—but then he saw him enter his uncle's home, and wielding the shovel like a golf club, strike the dog down the stairs.
The neighbor added that he heard the dog yelp and Christopher Eloshway hit the animal several more times in the head.
WPLG reported Christopher Eloshway placed the dog in a black milk crate that was attached to his bicycle.
A neighbour told deputies that he had seen Christopher Eloshway running from the property's back patio and through the yard. Deputies found his bicycle and saw blood on the milk crate attached to it.
The following day, William Eloshway contacted sheriff's deputies and told them he had found his dog's body. WPLG reported he had searched nearby dumpsters in a bid to locate his dog, but had no luck.
William Eloshway said he then remembered his nephew had a boat docked in a nearby canal. As he walked along the banks of the canal, he spotted his dog's body floating in the water.
According to WPLG, deputies said they couldn't determine if the dog died from head trauma or if it had drowned.
Online records show Christopher Eloshway was booked into the Main Detention Center in West Palm Beach, Florida, on Monday. He is charged with aggravated animal cruelty, a felony, and the unlawful disposal of a dead animal. His bond was set at $30,000.
On Tuesday, Circuit Judge Ted S. Booras ordered Christopher Eloshway to have no contact with his uncle, Johnson or any animals, The Post reported.
Newsweek has contacted the Palm Beach County Sheriff's Office for further comment.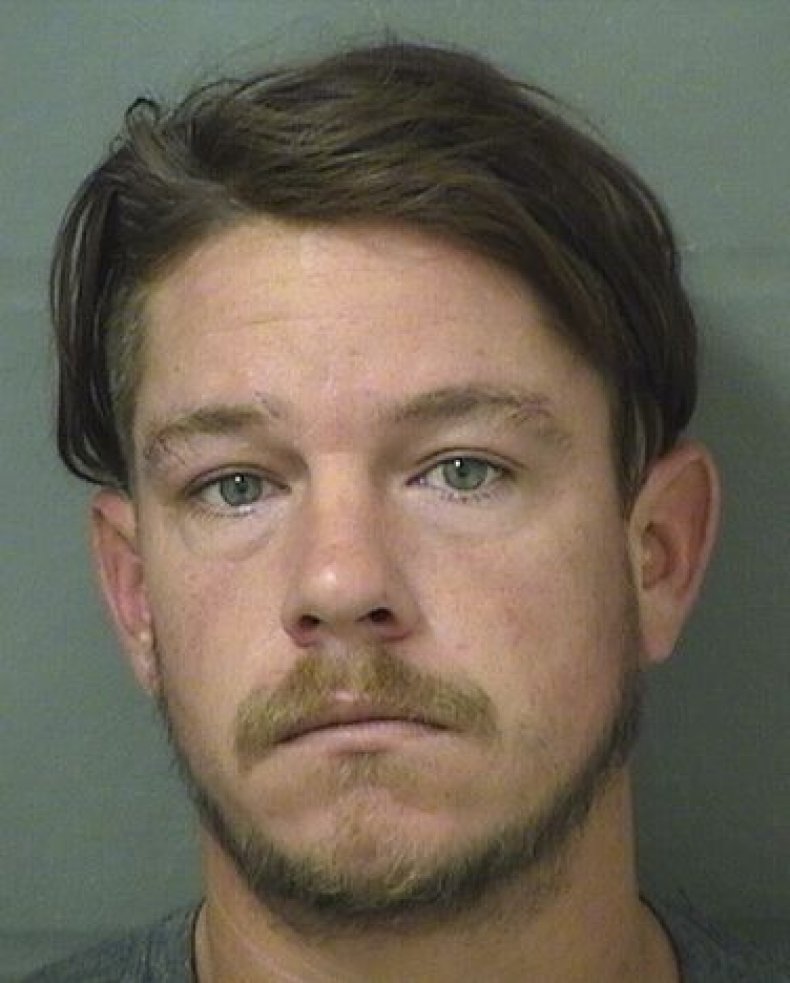 Florida Man Beats Uncle's Dog to Death With a Shovel, Tosses Body Into Canal, Police Say | U.S.