Florida Man Accused of Binding Ex-Roommate With Duct Tape, Murdering Her, Cutting Her Hair
A Florida man is accused of murdering his former roommate, allegedly wrapping her head in duct tape and binding her to a bed before cutting off her hair, the Seminole County Sheriff's Office said.
Investigators said 20-year-old Christina Danielle Scarr was found dead in her home in the 1200 block of Gina Court near Apopka, Florida on Friday. The woman's cause of death has not be determined.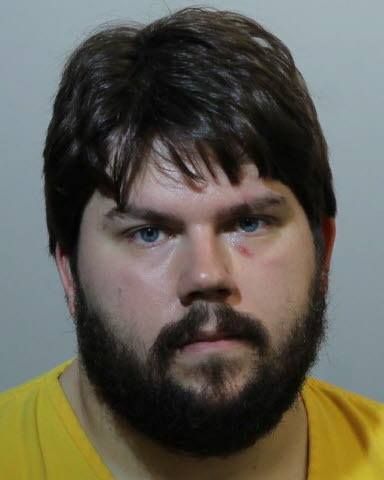 Scarr's roommate, 26-year-old Asgeirr Ulfr, first told authorities that he had been shot in the foot when he walked into a home invasion, The Orlando Sentinel reported. "My friend's not responding to anything and she's tied up," Ulfr told a 911 dispatcher.
Ulfr claimed he came to the house to drop off a key when he came across a masked woman wearing a hoodie who pointed a gun at him. When he slapped the gun away from the woman, the firearm discharged and struck him in the foot, Ulfr told police.
Investigators said deputies found Ulfr at the home with a gunshot wound to the foot, while Scarr was bound to the bed, with scratches, bruises and blood on her body. Clumps of the victim's hair were found on the floor of the bedroom.
Ulfr's home invasion story fell apart when investigators spotted him on surveillance video at Walmart purchasing the duct tape and zip ties used on Scarr, the arrest affidavit revealed. The Seminole County Sheriff's Office announced that Ulfr was arrested at an Orlando home on Saturday, April 7 without incident.
The arrest affidavit said that Ulfr and Scarr were coworkers at an Olive Garden restaurant. Colleagues told investigators that Scarr had come to work upset, claiming Ulfr "had gone crazy and started screaming at her."
Deputies wrote that Scarr told coworkers Ulfr had threatened to kill her and her loved ones. According to the arrest affidavit, he became jealous when Scarr began dating someone else.
Ulfr was charged with first-degree premeditated murder and booked into John E. Polk Correctional Facility on a no bond status. According to jail records, Ulfr is due back in court on May 22, 2018.
Florida Man Accused of Binding Ex-Roommate With Duct Tape, Murdering Her, Cutting Her Hair | U.S.