Florida Man Accused of Making Child Porn With 2-Year-Old Daughter, Posting on Dark Web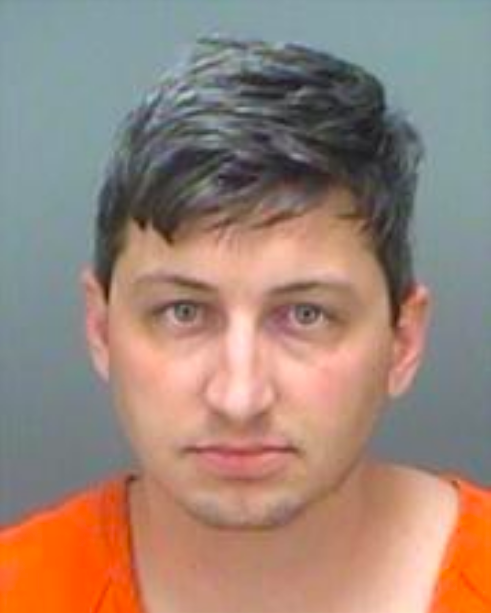 A Florida man is facing federal and state charges after an investigation by Homeland Security uncovered a video of him allegedly raping his 2-year-old daughter on the dark web, a federal indictment revealed.
James Lockhart, 30, was arrested on October 5 after agents found child pornography on his computer while searching his home in Bradenton, Florida, as part of Operation Test Pilot. Authorities said that agents found at least 10 images depicting toddlers, the Bradenton Herald reported.
Lockhart's twin toddlers, a boy and a girl, were placed in protective custody after he was arrested. He was being held without bond in federal custody at the Pinellas County Jail, according to Pinellas County Sheriff's Office records.
The suspect allegedly "posted a video of extreme sexual abuse of a female child (appearing to be less than 2 years old) by an adult male," Homeland Security claimed, according to WFLA. According to the federal criminal complaint, Lockhart posted a nearly eight-minute video, which was located on the dark web, in November 2017.
"The video documents the rape," the complaint stated.
Agents infiltrated high-level child pornography rings and websites. Homeland Security identified several child pornography suspects believed be living both in and outside the United States.
The indictment said that agents in Boston worked with foreign law enforcement to search videos, photos, forum posts and messages made by a user going by the names of "StrangeWood" and "HardWood." The screen names led investigators to Lockhart.
Comments made by "StrangeWood" on the dark web discussed his novice experiences with a boy and a girl. The user promised to post in the future and asked for suggestions.
Agents traced "StrangeWood" through messaging app Kik, then used the Kik account to trace the IP address to Lockhart. His house was raided on October 5. Lockhart's wife immediately recognized her daughter and her husband's hand when shown images from the video.
The Manatee County Sheriff's Office told the Bradenton Herald that Lockhart was facing several charges both at the state and federal levels. Exact charges have not been filed, court records revealed. The sheriff's office and Homeland Security were conducting a joint investigation into Lockhart to determine which charges should be filed, and at what levels.
Jail records showed Lockhart was awaiting trial.