Florida Man Accused of Spending $2M of COVID Relief Money on Cars, Watches
Federal prosecutors alleged that a Florida man fraudulently obtained millions of dollars in COVID-19 relief funds and spent the money on luxury cars, watches and other designer goods.
Valesky Barosy of Fort Lauderdale has been charged with five counts of wire fraud, three counts of money laundering, and one count of aggravated identity theft.
Department of Justice officials said the 27-year-old filled out fraudulent applications for the federal Payment Protection Program (PPP), which provided loans to businesses to stay open and keep employees on the payroll during the pandemic. The program ended on May 31.
Barosy, along with unnamed accomplices, allegedly sought more than $4.2 million in PPP loans. In addition to making up information about the applicant's expenses and payroll, Barosy also filed fake Internal Revenue Service (IRS) tax forms, the indictment stated.
After filling out the false applications, prosecutors claimed Barosy and those he teamed up with accessed $2.1 million in loans, spending it on a Lamborghini Huracán EVO, a Rolex watch, and clothing from Louis Vuitton, Chanel and other designers.
Barosy made his first court appearance on Wednesday. He could face up to 132 years in prison if found guilty.
Earlier this year, the Department of Justice started to crack down on potential pandemic-related fraud after U.S. Attorney General Merrick Garland announced a task force dedicated to combating such crimes.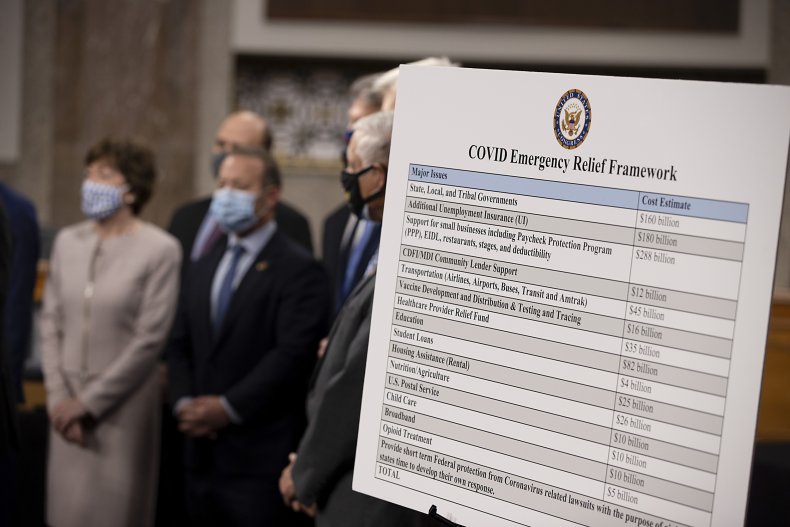 In March, the department had already charged 474 defendants with criminal offenses over fraud schemes. The defendants attempted to steal more than $569 million from federal relief programs, according to the Department of Justice.
"The impact of the department's work to date sends a clear and unmistakable message to those who would exploit a national emergency to steal taxpayer-funded resources from vulnerable individuals and small businesses," Garland said at the time.
Newsweek reached out to the Department of Justice for more updated information on the number of defendants charged with pandemic-related fraud, but it didn't receive a response before publication.
This fall, another Florida man pleaded guilty to federal charges for fraudulently obtaining more than $4.6 million in PPP loans. He then laundered the money by moving them to brokerage accounts and buying millions of dollars in unsuccessful stock trades. The man, Gregory Blotnick, faces up to 30 years in jail.
An Oregon dentist was charged earlier this month for allegedly obtaining nearly $8 million worth of COVID-19 relief funds through fraudulent means. Prosecutors said Salwan Adjaj provided false information to get money from the Economic Impact Disaster Loan (EIDL) program.