Florida Man Knocks Out Woman With Propane Tank After She Accused Him of Cheating, Police Say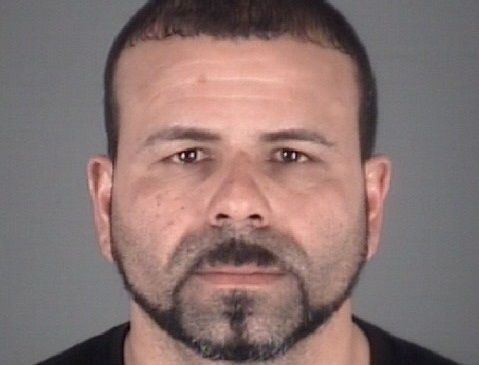 A Florida man has been charged with domestic aggravated battery after he knocked out a woman with a gas cylinder, according to police.
Early Thursday morning, a woman found text messages on the phone of Angel Luis Sanchez-Baez suggesting that he had cheated on her, a police arrest report seen by NBC-affiliate WFLA showed.
The victim then woke up the 42-year-old at his home in Wesley Chapel, Pasco County in the Tampa Bay area, to ask him about the messages.
This led the pair to argue, the woman told Pasco County officers according to Patch.com. She then attempted to leave the property, she told officers.
As she did so, Sanchez-Baez used a green propane cylinder to hit her on the back of her head. The suspect knocked the woman to the floor, causing her to lose consciousness. She did not know how long she was out for, according to WFLA.
The woman came to, and noticed she was lying with her face to the ground. She then heard Sanchez-Baez say: "I should kill you right now."
The woman attempted to leave the property once again. However, Sanchez-Baez blocked the door. He then pushed her.
"You are not leaving until the swelling goes down," he told her.
The woman suffered swelling to the back of her head, as well as an abrasion, according to police.
After she was able to leave, she contacted the authorities. At the time, Sanchez-Baez was speaking on the phone, in which he was heard describing what he had done, police said.
Police arrested Sanchez-Baez at his property on 6653 Nathan Ct, Wesley Chapel, at around 19:16 on Thursday, a charge report shows.
Officials charged Sanchez-Baez with domestic aggravated battery with a deadly weapon, as well as false imprisonment of an adult. His bond was set for each charge at £25,000 and $5,000, respectively.
According to the charge report, Sanchez-Baez was born in Humacao, Puerto Rico. Police did not reveal details about the victim, such as her identity, age, or information about their relationship.
It was unclear if a court date had been set for Sanchez-Baez.
According to the Florida Coalition Against Domestic Violence, between 22 to 25 percent of women in the U.S. experience domestic violence at some point in their lives. However, the organization states the figure is likely higher because domestic violence crimes are underreported or misreported.
Individuals experiencing abuse can call The National Domestic Violence Hotline on 1-800-799-7233 or 1-800-787-3224 (TTY).