A Florida man was arrested Monday after he allegedly confessed to having multiple sexual interactions with a miniature horse, the Marion County Sheriff's Office said.
Nicholas Anthony Sardo, a 21-year-old from Citra, Florida, was arrested by MCSO Major Crimes Detective Steve Juliano on Monday following several reports that Sardo had sex with a miniature male pony named Jackie G.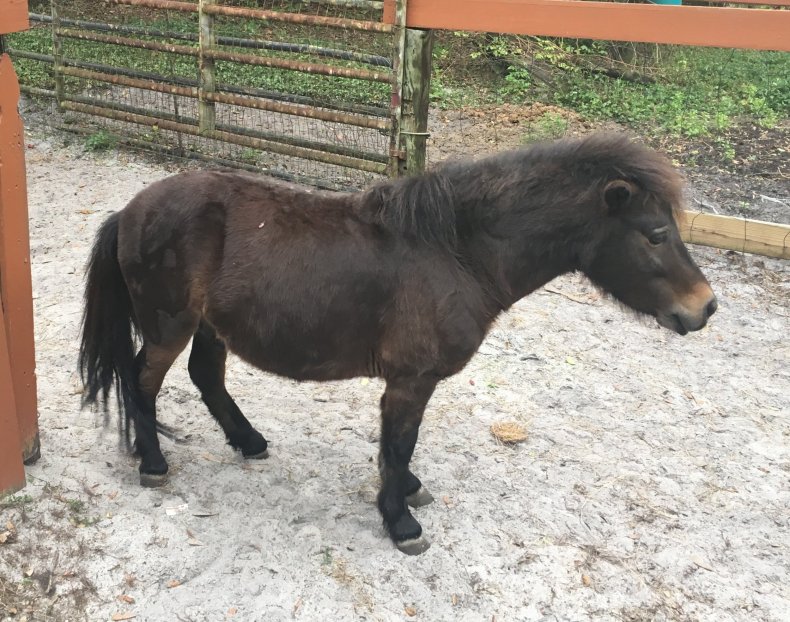 Authorities said that several witnesses reported the crimes and that Sardo confessed to having sex with Jackie G four times in one week. Sardo told a detective that "he used a condom each time because he didn't want to get a disease from the horse."
A witness first reported the activity to Juliano on October 16, according to a statement from MCSO. The witness told the detective that she saw Sardo having sex with the miniature horse in a pasture on a family member's property on October 13.
Another witness told authorities she also witnessed the act and that she approached Sardo about the incident. Sardo allegedly confessed to the second witness, the statement said.
Sardo later confessed to Juliano that he committed the alleged crimes. Sardo said he knew that he was wrong for his actions and called himself "a sick man."
The horse, which was owned by one of Sardo's family members, continued to be under their care, MCSO said in the statement.
Sardo was arrested and charged with four counts of bestiality/sexual contact with an animal. He was being held at the Marion County Jail on a $4,000 bond, according to the Miami Herald.
Authorities said Sardo's future contact with Jackie G could be determined by a judge "in the near future." The MCSO did not specify whether Jackie G sustained any injuries during the alleged sex acts.
Bestiality, a first-degree misdemeanor, was outlawed in Florida in 2011. The law prohibits any sexual contact between a human and an animal of any kind. The touching of an animal's sexual organs is not considered a crime only when it pertains to animal husbandry, veterinarian practices, breeding and conformation judging practices.
A person convicted of sexual contact with an animal in Florida faces up to 1 year in prison and a $1,000 fine. The penalties are increased for repeat offenders or when the animal involved is killed.