Florida Man Allegedly Smashes Black Teens' Windshield, Charged With Hate Crime
A Florida man has been released from jail on a $40,000 bond after authorities say he used racial slurs in an unprovoked attack against three Black high school students.
Richard Burnham, 58, of DeLand, Florida, is facing several charges including criminal mischief causing damage of $1,000 or more, and three counts of aggravated assault with a deadly weapon without intent to kill. The charges were enhanced as a hate crime due to Burnham's use of racial slurs, the Volusia County Sheriff's Office said.
Burnham approached the teens as they got gas at Circle K Saturday afternoon, according to reports. They say the man became hostile and started using racial slurs.
The victims allege Burnham went into the gas station, came back out, grabbed a pipe from his truck and began hitting the passenger side of their vehicle. The front passenger window was shattered and the passenger door panels were dented, authorities say.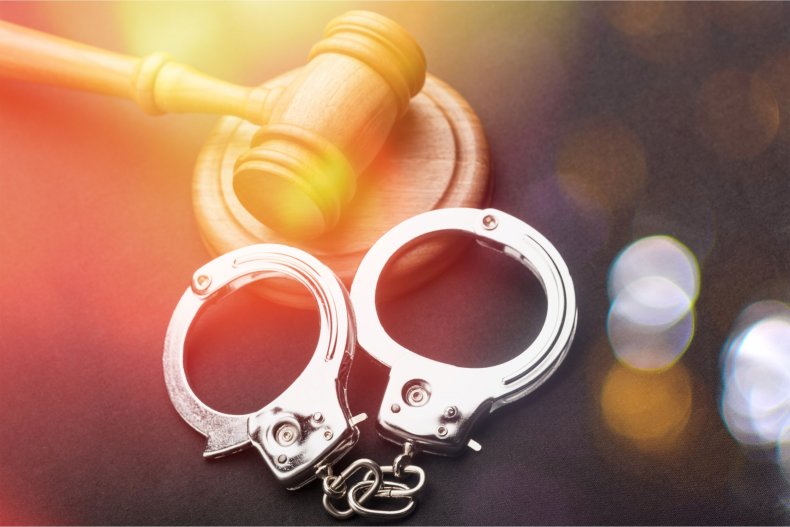 The victims drove away and said the suspect followed for about 2 miles before turning away. They provided a detailed description of the suspect including his truck and the trailer it was pulling.
Deputies checked surveillance footage from inside the store and found a man matching the description purchasing a case of beer around the time of the incident. In a follow-up investigation, authorities identified the potential suspect as Burnham, whose photo and registered vehicle matched their descriptions.
On Wednesday in an interview with a detective, Burnham confirmed he was at the gas station at the time and was involved in a verbal altercation with the victims. Burnham claimed the teens "shot him with an airsoft gun and threatened to kill him," which prompted him to throw a pipe at their car.
Deputies found discrepancies in Burnham's account of the incident and say Burnham never contacted law enforcement to report the incident. Deputies on the scene did not find an airsoft gun with the victims.
Hate crimes have been on the rise, according to the U.S. Department of Justice. The FBI reported 8,263 single-bias criminal incidents motivated by bias toward race, ethnicity, ancestry, religion, sexual orientation, disability, gender and gender identity in 2020. That's the highest number of reported hate crime incidents since 2008 when 7,783 were reported. There were 7,103 single-bias incidents reported in 2019.
Of the 7,000 incidents reported, FBI data shows that 61.8 percent of victims were targeted because of the offenders' race/ethnicity/ancestry bias.