Florida Man Allegedly Threw Alligator Around by Tail to 'Teach It a Lesson'
A 32-year-old man in Daytona Beach Shores, Florida has been charged with multiple crimes after police say he was caught swinging a stolen alligator around by its tail in order to "teach it a lesson."
William Hodge, a fisherman, was seen at roughly 3:21 a.m. Thursday attempting "to throw a live gator onto a building roof," on South Atlantic Avenue, according to a police affidavit. Police also say they "observed William Hodge take the alligator by its tail and hit it against a building awning... slam the alligator onto the ground and stomp on it twice... throw the alligator over his shoulder and then throw it down to the ground as if he were trying to injure the alligator."
Hodge apparently made no attempt at escape or argument when police confronted him. He immediately dropped the alligator and put his hands up to be taken into custody, said the affidavit.
Hodge did give a reason for his physical altercation with the stolen animal. He allegedly told police he was "teaching it a lesson." Hodge admitted that just prior to the officers' arrival on the scene, "he went to [Congo River Golf], jumped the fence to the alligator enclosure and stole an alligator."
Congo River Golf & Exploration, according to its website, is a miniature golf course that also offers the chance to feed and hold live alligators.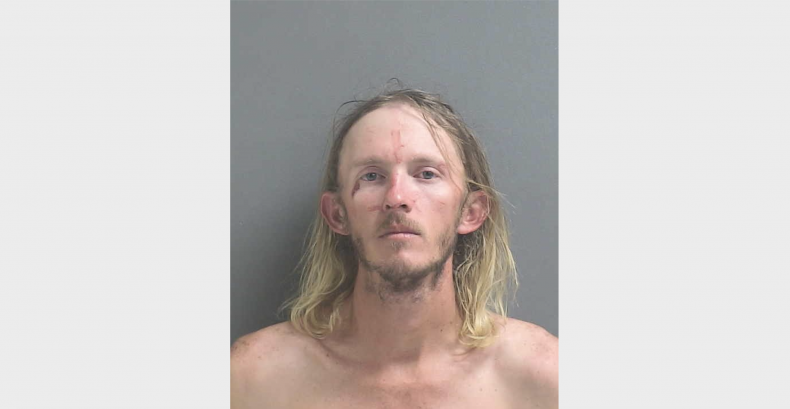 While he was in the holding cell at the Daytona Beach Shores Police Department, Hodge "intentionally" flooded the jail cell with toilet water by filling the bowl with wadded up toilet paper and repeatedly flushing, according to the affidavit. When confronted, Hodge said he would "flood the whole place."
George King, the general manager of the mini-golf establishment where the alligator lives, did not state the size and weight of the alligator. However, he valued the stolen alligator at $300 and said the business is pressing charges for the theft and burglary. Volusia County Animal Control says the animal has been returned back home.
Hodge has been charged with animal cruelty, possession and injury of an alligator, unarmed burglary of an unoccupied dwelling, petit theft and criminal mischief. He is being held at Volusia County Branch Jail.
Once listed as an endangered species, an increase in the American alligator population has upgraded the animal's status to "threatened." There are about 1.25 million alligators living in the state of Florida, where alligator poaching is illegal.
Newsweek reached out to the Daytona Beach Shores Police Department for comment but did not immediately hear back.