Florida Man Becomes 'Impatient' on Journey to Adult Bookstore, Gets Arrested for Indecent Exposure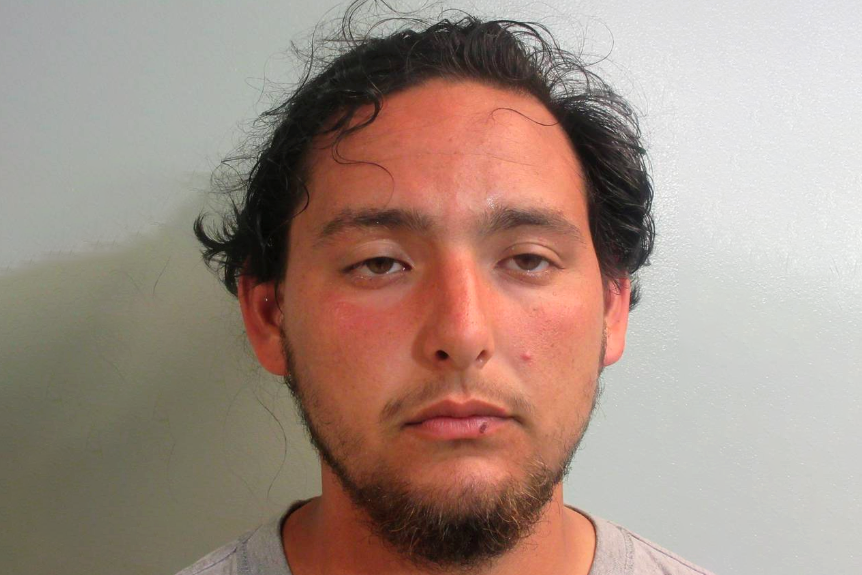 A Florida man was arrested this week for indecent exposure after telling police he became "impatient" while on a journey to an adult bookstore.
Amado Enrique Gaure, 20, of Homestead, was arrested Monday night in Key Largo, the Monroe County Sheriff's Office said. Yesterday, officials confirmed that he was now facing additional criminal charges for allegedly stealing thousands of dollars from a hotel last Thursday.
Police said Gaure was arrested after deputies responded to an indecent exposure complaint at the area of Mile Marker 102 at 11:15 p.m. A female caller said a man had exposed himself to her and that he "appeared to be masturbating while he was walking down the bike path."
The department said: "The caller stated the suspect appeared to be en route to a nearby adult bookstore. Gaure admitted to the behavior and was arrested." The witness was not named.
Adam Linhardt, Monroe sheriff's office spokesman, said Gaure told police he was going to the location but started masturbating because he was "impatient," the Miami Herald reported.
A "small amount" of marijuana and $800 in cash was found on his possession.
It was after the arrest a detective noticed the suspect was wearing similar clothing to a suspect in another case—a robbery at Marriott Beach Resort that was recorded on camera on February 14. Surveillance footage showed a person stealing a cash drop box from a storage room.
According to the Monroe County Sheriff's Office's media release yesterday, hotel employees later found the box in a wooded area near the hotel with $115.35 in cash and currency bands remaining. There had allegedly been more than $7,000 in the box when it went missing.
Detectives contacted Gaure in the Plantation Key detention center, where he is still being held, and he allegedly admitted to stealing the money and exposing himself to a hotel clerk.
He said most of the stolen money had been spent on "BB/pellet guns, ammo for the same and air cartridges to fire said weapons," police noted. The clerk decided not to press charges.
Gaure is currently facing charges including burglary, possession of burglary tools and grand theft of at least $4,000—in addition to the indecent exposure charge from Monday, according to prison records. It was not clear if he had been appointed an attorney.