Florida Man Accused of Sexually Assaulting Patients During Sleep Studies
A Florida man licensed to work as a sleep technician was arrested this week after being accused of inappropriately touching patients at Pasco County clinics.
Andrew Chickoree, 52, was detained by the New Port Richey Police Department Tuesday on one count of sexual battery and one count of battery, law enforcement officials said. The investigation was conducted alongside officers from the Zephyrhills Police Department.
Chickoree was previously employed as a technician specialising in administering sleep studies at labs in New Port Richey and Zephyrhills, Florida.
Investigators said female victims alleged Chickoree had touched them in a "sexual manner."
Citing New Port Richey detective Edward Campbell, WFTS reported the suspect was contracted to work at the Pasco Sleep Center and the Florida Medical Clinic Sleep Lab. The outlet reported he was hired by a third party not employed directly by either lab.
"He… started off by saying, 'This is part of our medical procedure, this is part of why I'm doing what I'm doing,' and then that led to the sexual battery," Campbell told WFTS.
According to the detective, one female victim, who was not named, said that she found Chickoree moving his hands up her leg after she woke up to him washing her feet.
The incident was captured on surveillance footage. While two women have come forward with accusations against the suspect, investigators said there may be additional victims.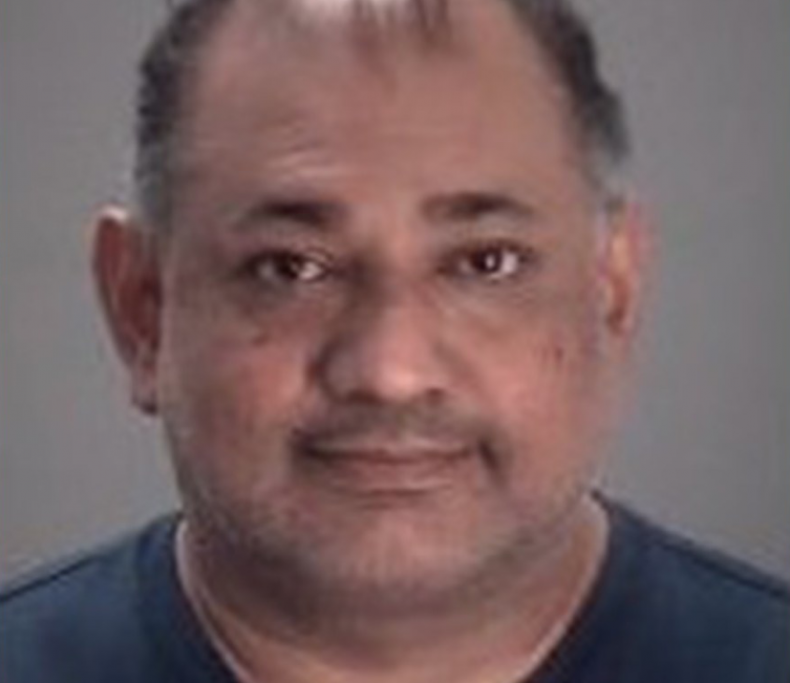 A LinkedIn profile for an Andrew Chickoree, with the profession listed as Polysomnographic Technologist, appears to have been deleted from the social networking platform.
In a statement posted on Facebook, New Port Richey police said: "If you have been a patient of a sleep study in which Chickoree was involved and you feel you have been a victim, please contact Detective Campbell at (727) 232-8902 or Detective Oleson (ZPD) (813) 780-0050."
Under Florida law, sexual battery is considered a second degree felony which is punishable by up to 15 years in prison, 15 years of sex offender probation, and a $10,000 fine.
It is "one of the most aggressively prosecuted crimes in Florida and carries some of the most severe and long-lasting penalties of any criminal offense," according to a factsheet published on the website of Orlando-based criminal defense lawyer Richard Hornsby. The charge of battery has penalties of up to one year jail or 12 months probation, and a $1,000 fine.
In August this year, a Texas nursing assistant was sentenced to 15 years in prison for sexually assaulting hospital patients. Ernesto Pedraza, 53, was accused of targeting multiple adult men who were on the verge of unconsciousness at Houston clinics in 2015 and 2016.
If you need to talk about sexual assault, you can contact the National Sexual Assault Telephone Hotline, which is managed by RAINN campaigners. Call 800.656.HOPE (4673) to be connected with trained staff from a sexual assault service provider in your area.