A Florida man upset with former President Donald Trump's administration was arrested on Sunday for throwing a smoke bomb at Mar-a-Lago, the former president's residence.
Stimulus checks started going out over the weekend as part of President Joe Biden's $1.9 trillion relief package and not receiving one reportedly irked Paul Rawls Jr., a West Palm Beach resident. While driving by the former president's home, he threw a smoke bomb out of the window and later admitted to it during a conversation with Palm Beach detective Christopher Barber.
"Rawls spoke of his financial struggles and disdain for the former administration because he has not received his stimulus check from the government this weekend," Rawls reportedly told Barber, according to an affidavit.
Newsweek reached out to the public defender listed for Rawls for comment but did not receive a response in time for publication.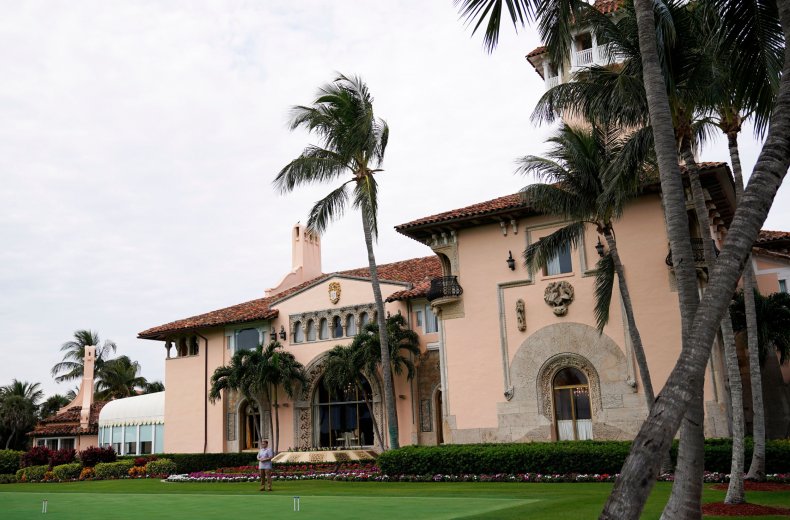 As part of the American Rescue Plan, which passed after Trump left office, eligible individuals with incomes below $75,000 and joint filers with incomes below $150,000 will receive a $1,400 payment. Payments started being issued via direct deposit over the weekend and millions of Americans are expected to receive a full or reduced payment over the coming weeks.
A military veteran, Rawls also spoke with Barber about the struggles he had since being discharged and told the detective he knew he was there because he "threw a smoke bomb, it's all on video."
Around 1:30 p.m. on Sunday, Secret Service agents responded to a "smoking and smoldering" device in front of Mar-A-Lago and used security footage to identify the vehicle. Mar-A-Lago once referred to as the "Winter White House," has become Trump's full-time residence since he left office in January.
The device, which they identified as an incendiary device called a "5 Minute White Smoke," caused a two-vehicle crash as a driver attempted to avoid it. Rawls told Barber he knew nothing about the car accident but said he knew the "real reason" that the detective was calling him and agreed to come to the police department.
At the time the device went off, it was unknown if any other devices had been planted and the Palm Beach Sheriff's Office Bomb Squad responded to the scene to assist.
During a search of his vehicle, officers found four additional white smoke devices, four flares, a 12-foot handheld expandable hook, black glove, nylon rope and nine smoke bombs. Rawls was arrested on Sunday and charged with disorderly conduct, criminal mischief and throwing a destructive device.