Florida Man Arrested After Beating Girl, 2, Because She Spilled Milk, Police Say
A 23-year-old Florida man was arrested after he allegedly struck a toddler for spilling milk.
Deputies from Escabia County were called to Gulf Coast Kids House in January to check on an alleged child abuse victim. Investigators at the Pensacola, Florida, children's advocacy center had discovered bruising on a 2-year-old girl's body that as consistent with child abuse, WKRG reported.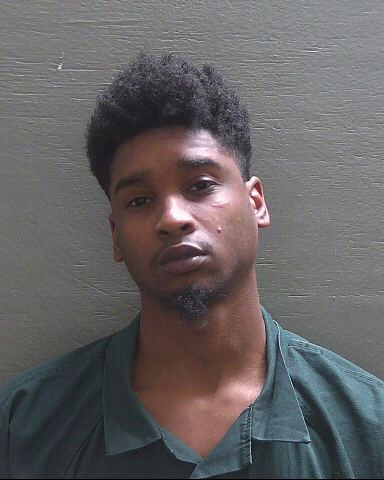 A witness told investigators that Nidre Williams hit the girl with an open hand after she spilled milk. Williams was arrested and booked at Escambia County Jail on Tuesday, jail records show.
The 23-year-old was previously arrested in May 2018 for burglary, battery and child abuse without causing bodily harm. According to deputies, Williams had broken into a woman's home, thrown her up against the wall and choked her.
A witness to the May assault reportedly had to separate Williams from the victim, WKRG reported. The victim sustained injuries during the alleged attack.
Williams is being held in jail on one count of felony battery, one count of felony burglary and two counts of felony cruelty towards a child. Jail records indicated he is being held on $20,000 bond and is due back in court on March 7.
Records also showed there is a hold on Williams from Baldwin County Sheriff's Office.
In late January, a Florida day care worker was arrested and charged with three counts of child abuse after being caught on video being aggressive towards several toddlers. Jamie Smithmyer, 26, was allegedly caught by a parent grabbing the young children by the arms and pushing them onto the floor.
The day care worker was arrested and booked into Sarasota County Jail on January 31, but was released the following day after posting bail, WPTV reported. Smithmyer is no longer employed by the day care center in Venice, Florida.
The Florida Department of Children and Families provides a hotline to report known or suspected child abuse, neglect or abandonment. Child abuse in Florida can be reported online here or at 1-800-962-2873.
Florida Man Arrested After Beating Girl, 2, Because She Spilled Milk, Police Say | U.S.