A Florida man was recently arrested for trying to cash in a winning lottery ticket at the same store that he had stolen it and several others from, according to police.
In a statement posted to Facebook, the Clearwater Police Department in Florida wrote, "for most people, it's their lucky day when they get a winning scratch-off lottery ticket."
The man who attempted to cash in the stolen ticket was identified by police as Herbert McClellan, 27, of Clearwater, Florida. McClellan is accused of stealing 13 scratch-off lottery tickets from a Speedway convenience store on 32 Bay Esplanade, according to police. One of the tickets was a $30 winner, police said.
Shortly after going back to the same store, Speedway employees, who remembered him from before, called the Clearwater Police Department. He was arrested shortly after officers arrived at the Speedway, according to police.
Following the arrest, McClellan was charged with petit theft and dealing in stolen property, authorities said.
"It's safe to say it was not his lucky day," the Clearwater Police Department wrote in its statement posted to Facebook.
According to jail records from the Pinellas County Sheriff's Office in Florida, McClellan was also charged with driving with a suspended license. McClellan is currently being held in the Pinellas County Jail awaiting bail of $12,000 and is awaiting trial, jail records show.
The Pinellas County Sherriff's Office jail records also show McClellan being arrested by the Clearwater Police Department on several other occasions. On February 20, McClellan was charged with misdemeanor possession of open alcohol and was released a day later. On October 5, 2019, he was arrested and charged with a misdemeanor again by the Clearwater Police Department for obstructing or resisting arrest without violence.
The Clearwater Police Department directed Newsweek to their Facebook post after reaching out for comment.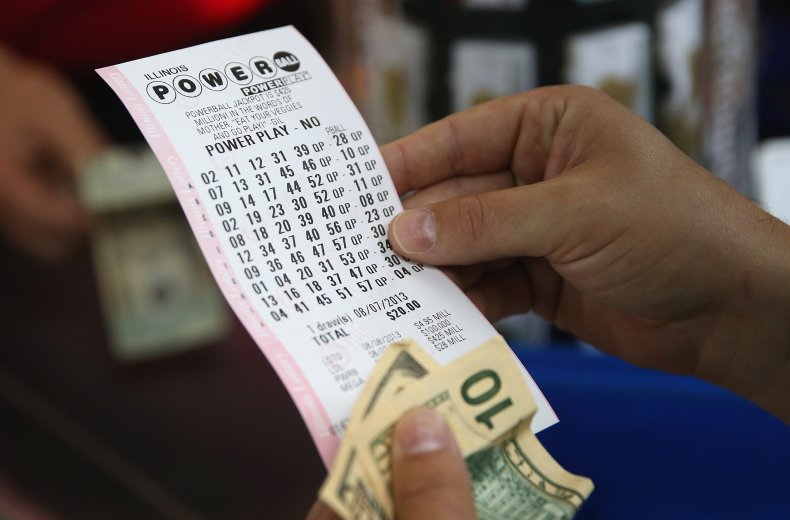 A similar situation happened in March, when a man from Ohio tried to cash in lottery tickets that were stolen the night before.
In March, the Columbus Police Department in Ohio, reported a suspect allegedly following a store employee around the store counter, pulled out a gun and demanded cash. When the store employee told the man, he didn't have access to any more cash, he stole several scratch-off lottery tickets and left. According to ABC 6 news in Ohio, police said that just a day later, a man came into an unspecified store and tried to cash the same tickets that were stolen.