Florida Man Arrested for Drunk Driving Knocks Out Officer's Tooth With Handcuffs
A man in Florida who was arrested for drunk driving without a license managed to knock a police officer's tooth out with the handcuffs placed on him while he was being detained.
Angel Lopez, 26, of Santa Rosa Beach, was arrested by deputies from the Okaloosa County Sheriff's Office after he rear-ended another vehicle on Highway 98 in Destin at around 8 p.m. on July 14. A witness said that the suspect hit the vehicle in front of him so hard that his car went airborne.
According to police, Lopez was able to wriggle one of his hands free in the back of the patrol car after they were cuffed behind his back during the arrest. When an Okaloosa County Sheriff's Office deputy stopped the car to resecure him, Lopez used the loose handcuff to strike the officer in the mouth, causing him to lose a tooth. The deputy then deployed a Taser against the suspect to subdue him and he was taken to booking without further incident.
Lopez was charged with DUI with property damage, driving without a license, resisting arrest with violence, attempted escape, and aggravated battery on a law enforcement officer. Under Florida state law, any person convicted of aggravated battery of a law enforcement officer faces a minimum of five years in jail.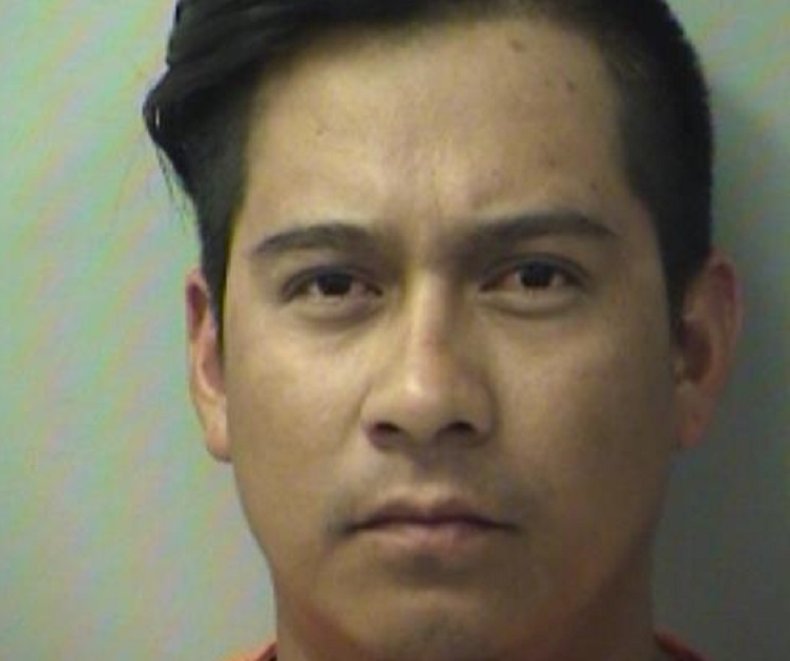 The day before the incident in Destin, another Florida man was arrested after allegedly leaving his naked wife at the side of a highway then setting fire to her car after the pair had been to the beach together.
Donald Allen Moran, 55, of Pensacola, is accused of battery and arson after the Escambia County Sheriff's Office were called to the scene of a blaze on the 8000 block of Gregg Road at around 10:10 p.m. on July 13.
Officers arrived at the scene to find Moran and another male victim in a front yard. The victim said he was attacked by Moran after he witnessed him setting fire to the vehicle.
According to WEAR-TV, police forced entry into Moran's home to conduct a welfare check on his wife after he refused to tell officers where she was.
The suspect's wife was later found and told officers he had left her by the side of the road without her clothes. She was able to flag down another car and was taken to her sister's house.
Moran was held on a $25,000 bond after being charged with one count of battery and two counts of second-degree arson.